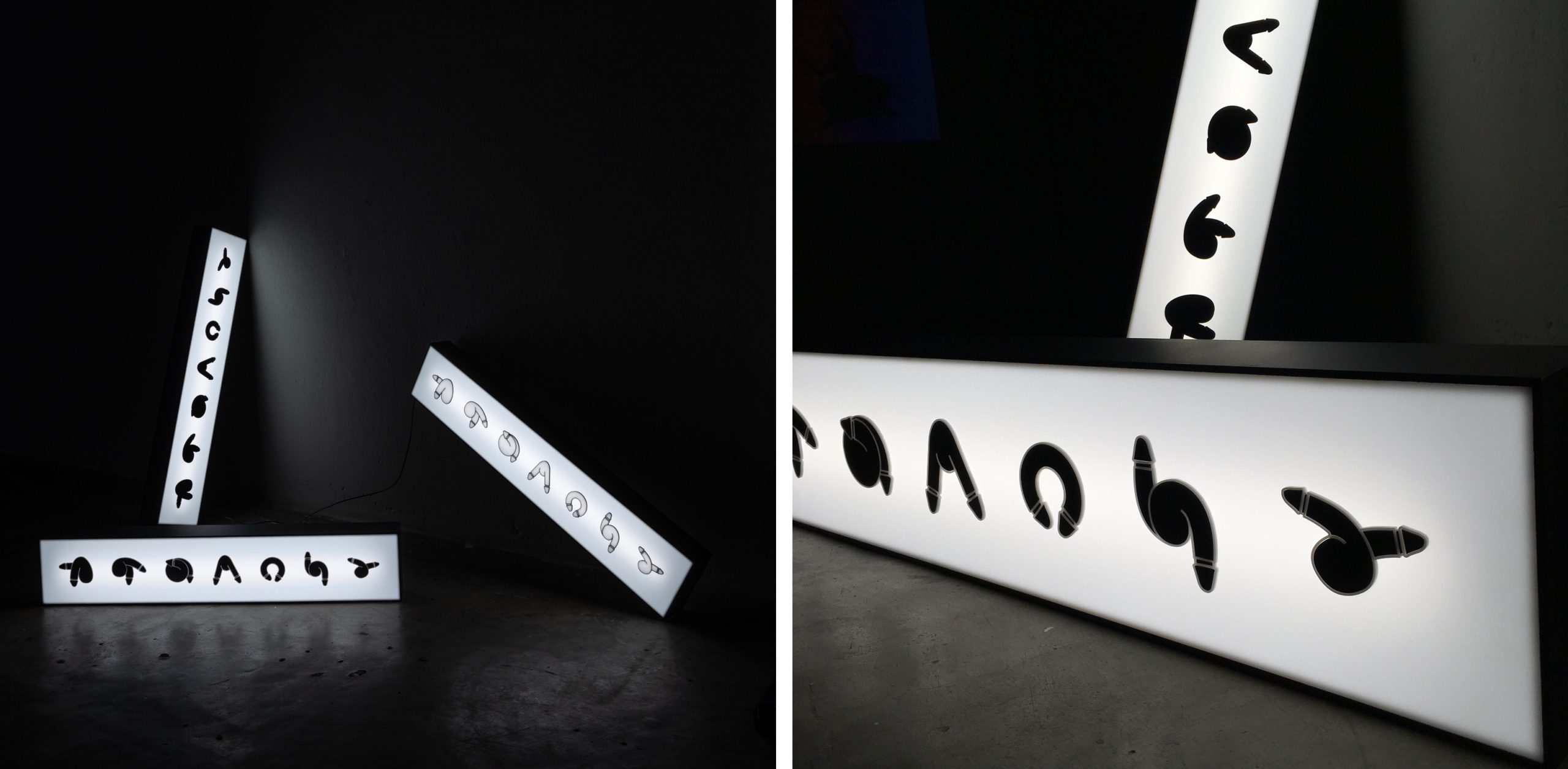 Tales Frey, Double Penetration, 2020. Light boxes, 120 x 10 x 15 cm each.
Edition: 3 + 2 P.A
Double Penetration denounces and ironic the phallological-centric signs that come from our formation during literacy until the absorption of what is massively disseminated through advertising.
HISTORIC
[2021] Between Tension and Delirium. CAAA Centro Para os Assuntos da Arte e Arquitectura, Guimaraes, Portugal.