Tales Frey, Visual Melody, 2019. Video, 4'40"
With Visual Melody, I imply the materialization of sound by playing the notes of a piano with the aid of wooden sticks and PVC, all of which are standardized in the same red color. In this work, through which I express the propagation of sound in space, I propose the live presentation that may culminate in an installation, which may remain in the space for visitation for a stipulated period of time.
Also, such an installation may be accompanied by a performance-driven video, expanding an ephemeral event into an expression that echoes something that is no longer happening.
This work was conceived during an artistic residency held at the Zsenne Art Lab in Brussels / Belgium during September 2019.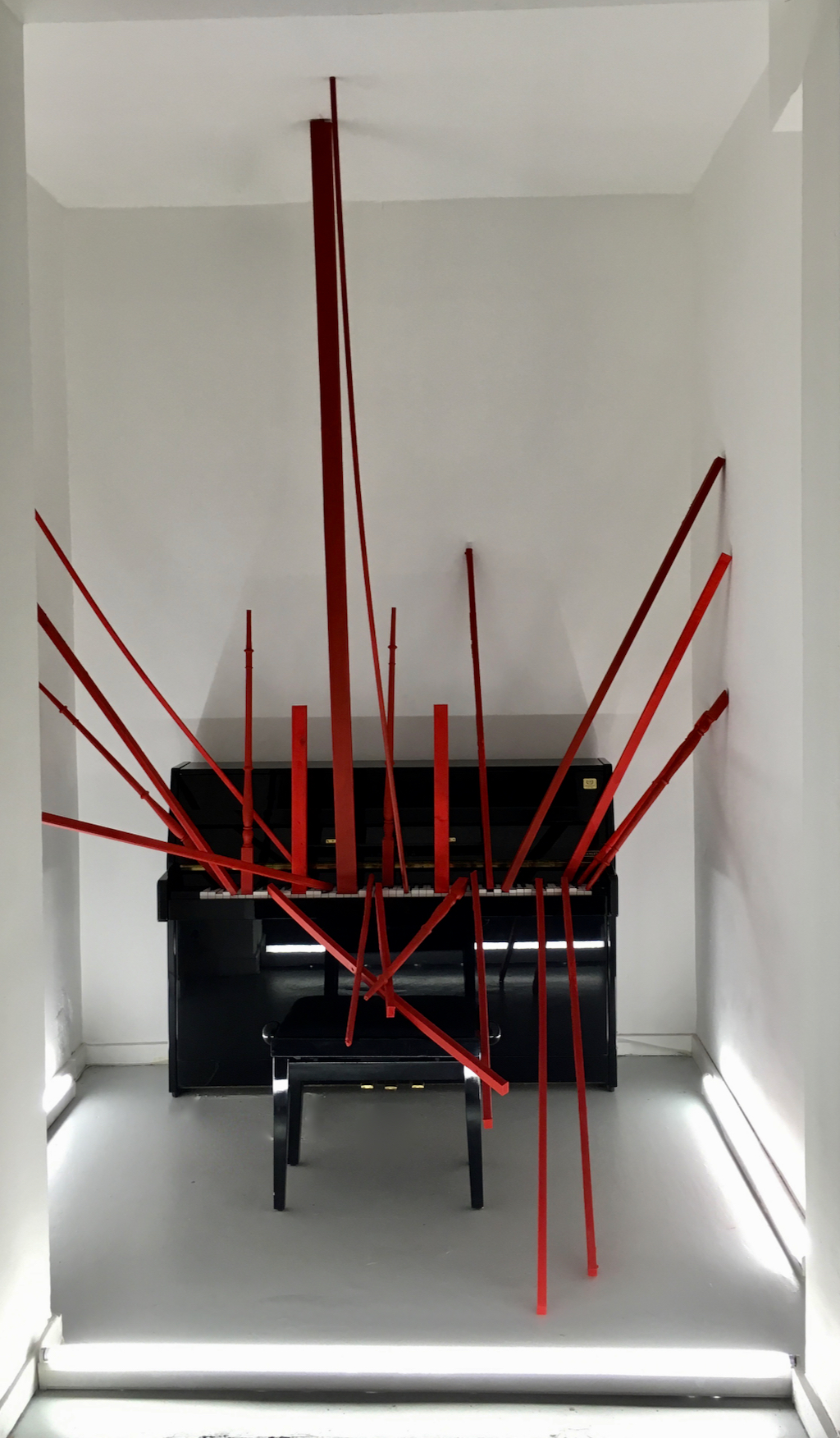 Traces of the action showed during the exhibition The Body Never Exhists in Itself at the Zsenne Gallery in Brussels in September 2019
HISTORIC
[2019] Red Compositions. Zsenne Art Lab, Brussels, Belgium.