Tales Frey, Sissyparity, 2020. Video installation. Edition: 5 + 2 P.A.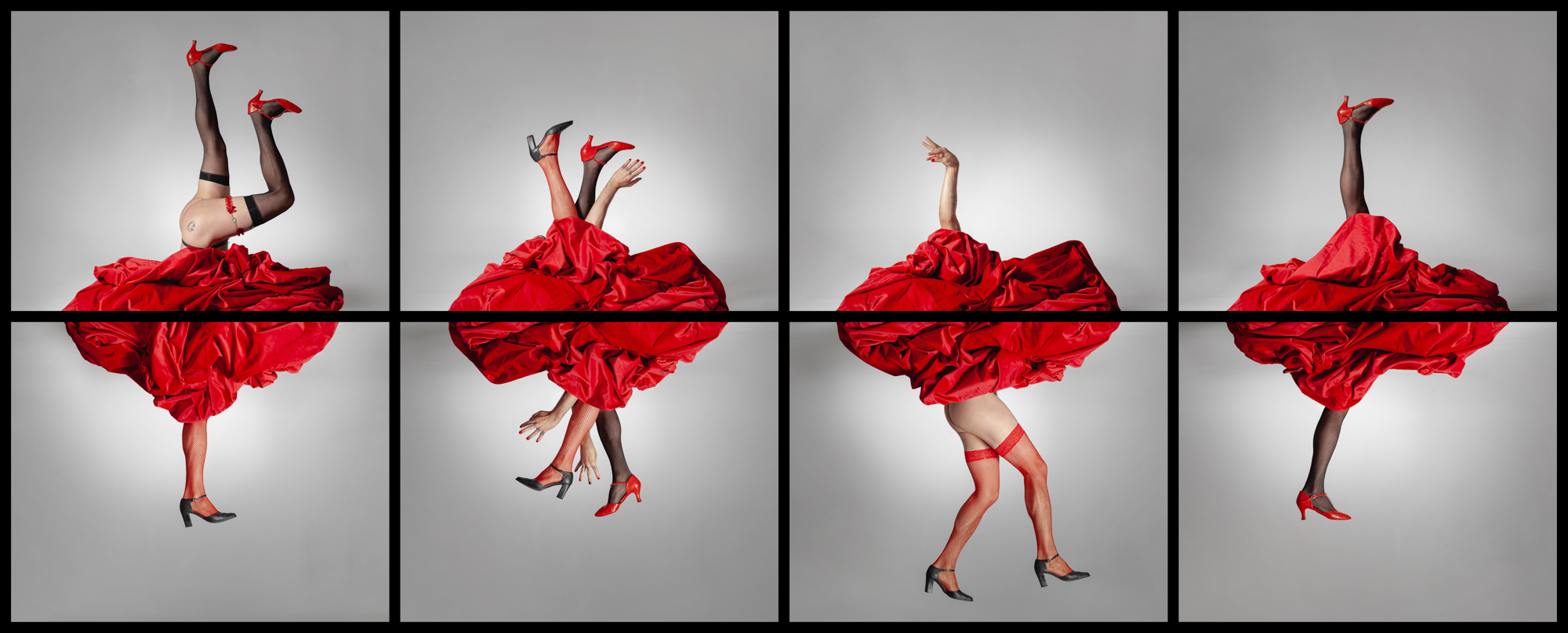 Tales Frey, Sissyparity, 2020. Photographic polyptych, 25 x 20 cm each. Edition: 5 + 2 P.A.
"Sissy" is a pejorative term used to label an individual as effeminate. In biology, scissiparity refers to the division of a single cell into two. In this creation, I present my own body adorned with feminine accessories in a cis heteronormative culture, provoking an illusion that, from a single sissy body, other bodies emerge through bipartition.
This work was started during an artistic residency held at the Zsenne Art Lab in Brussels / Belgium during the month of September 2019 and completed only in January 2020.
HISTORIC
[2020] Crossed Bodies. MEANWHILE Gallery. Wellington, New Zealand.
[2020] XXI Cerveira International Art Biennial. Vila Nova de Cerveira, Portugal.
[2020] Fora inverno, já era primavera, o verão seria glorioso. Espaço Mira. Porto, Portugal.
[2020] Estandarte Vermelho. Sput&Nik the Window, Porto, Portugal.
[2019] Open Studio Red Compositions. Zsenne Art Lab, Brussels, Belgium.
Portuguese newspaper Público, April 25, 2020