Tales Frey, Be (On) You, 2016. Video, 2'47"
Two cisgender male bodies kiss their own images reflected in a single double-sided mirror for one hour without interruption while they move their connected bodies to different areas.
CREDITS
Performance art by Tales Frey | Exclusive participation by Da Mata | Production: Cia. Excessos | Length of the action: 1h | Monterrey, México, 2016.
HISTORIC
LIVE
[2019] The Performance Arcade 2019. Wellington, New Zealand.
[2017] SESC Santana. São Paulo, SP, Brazil.
[2017] SESC Registro. Registro, SP, Brazil.
[2016] Queer Porto (Second edition). Maus Hábitos – Espaço de Intervenção Cultural, Porto, Portugal.
[2016] III Internacional Biennial of Performance Art – HorasPerdidas. Curated by Celeste Flores. Monterrey, Mexico.
AS VIDEO AND/OR PHOTOGRAPHY
[2019] The Performance Arcade – Video Series, TSB – Wallace Arts Centre, curatorship Sam Trubridge, Auckland, New Zealand.
[2017] 9º Encuentro de Acción en Vivo y Diferido/ Territorio Abierto. Casa de la Juventud de los Mártires, Bogotá, Colombia.
[2017] Conquista Ruas. Vitória, ES, Brazil.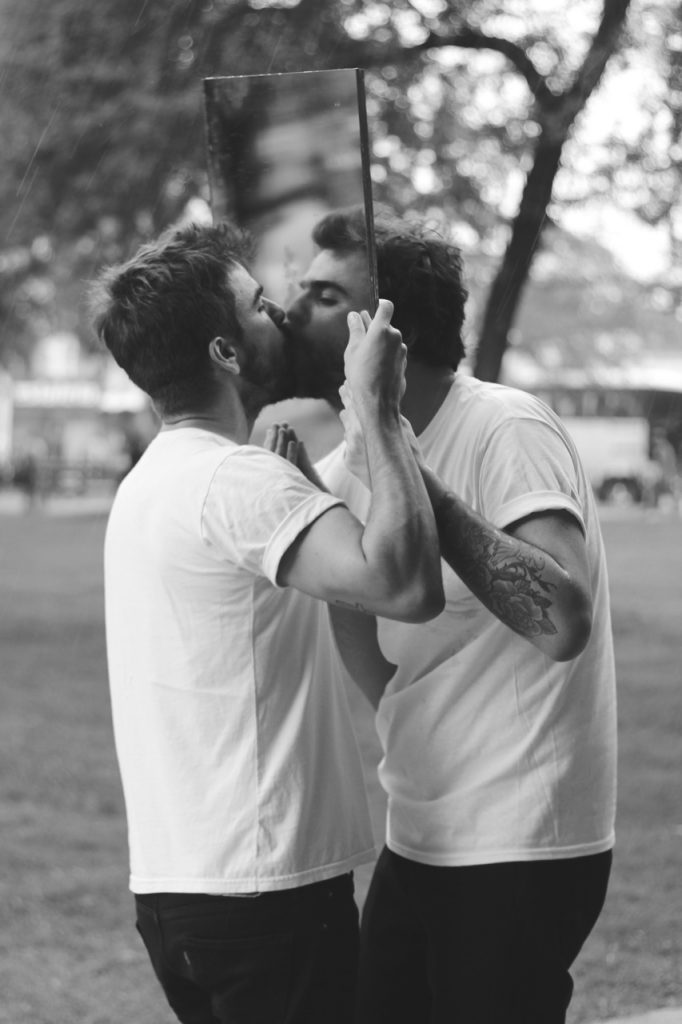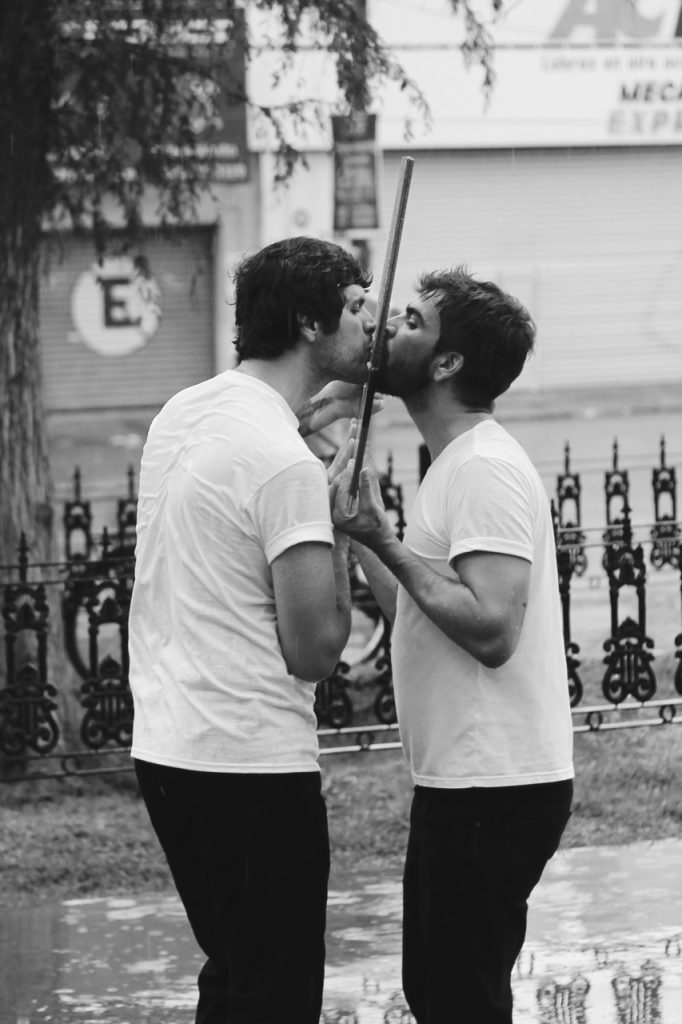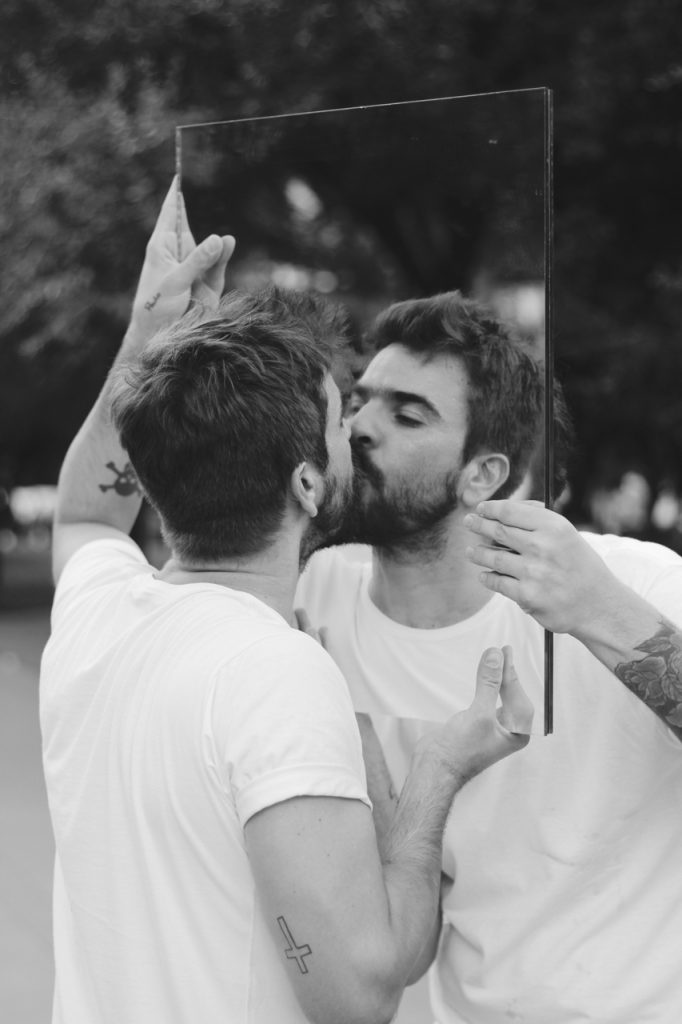 Tales Frey, Be (On) You. Performance art realized in Monterrey, Mexico. August 2016. Photos by Roberto de León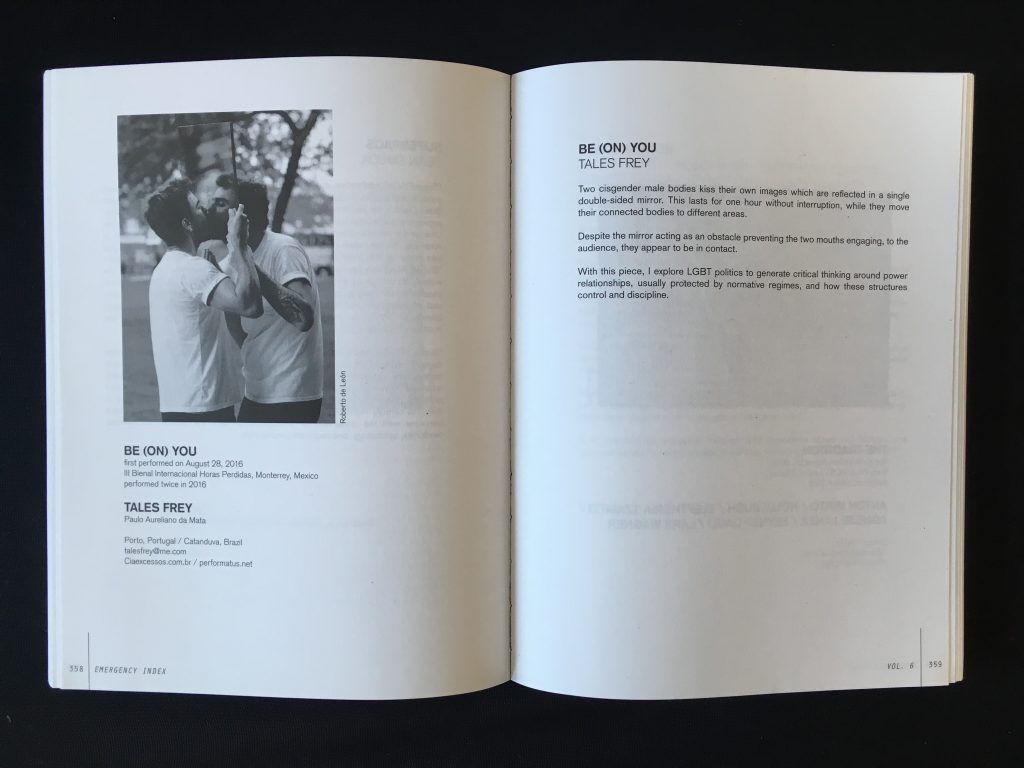 Be (on) You (2016) by Tales Frey published in the catalog Emergency Index Volume 6 (Ugly Duckling Presse, 2017)