Tales Frey, Sissyparity, 2020. Video installation. Edition: 5 + 2 P.A.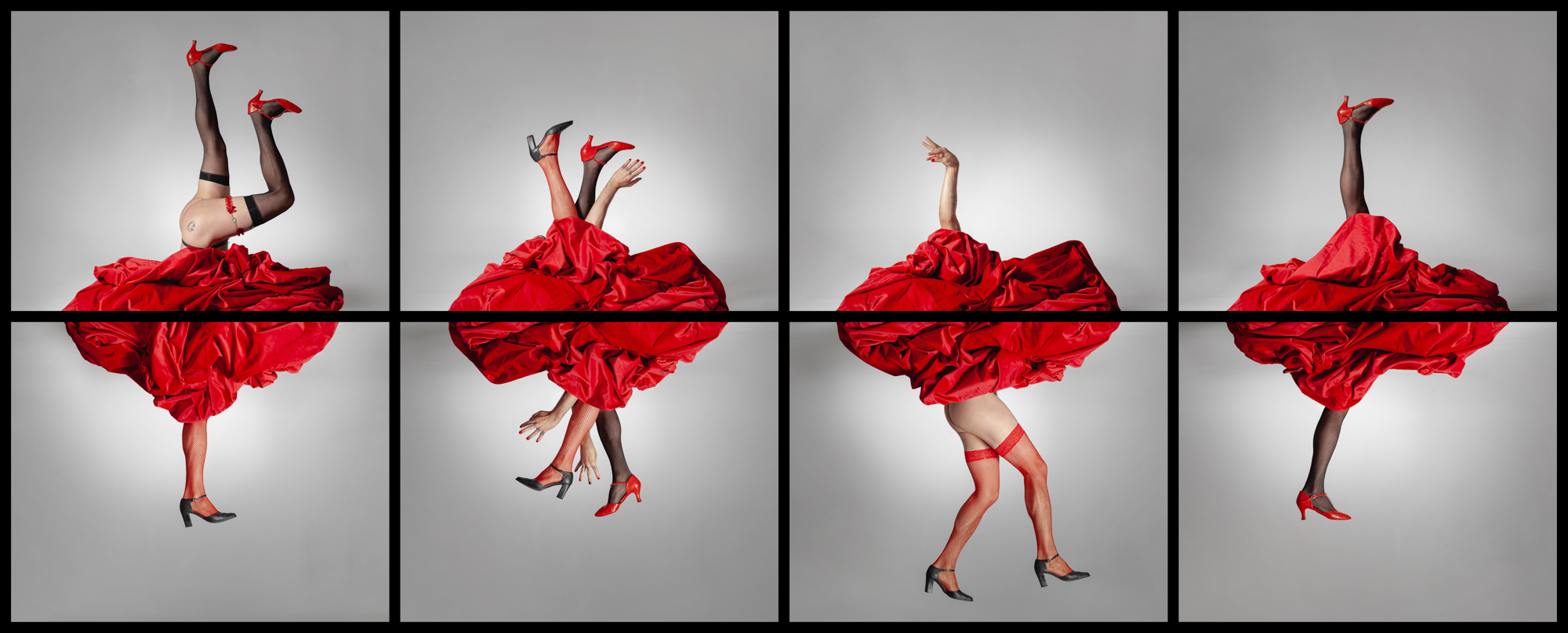 Tales Frey, Sissyparity, 2020. Photographic polyptych, 25 x 20 cm each. Edition: 5 + 2 P.A.
"Sissy" is a pejorative term used to label an individual as effeminate. In biology, scissiparity refers to the division of a single cell into two. In this creation, I present my own body adorned with feminine accessories in a cis heteronormative culture, provoking an illusion that, from a single sissy body, other bodies emerge through bipartition.
This work was started during an artistic residency held at the Zsenne Art Lab in Brussels / Belgium during the month of September 2019 and completed only in January 2020.
HISTORIC
[2022] Solo exhibition Academia Corpus. Galeria do Lago, Museu da República, Rio de Janeiro-RJ, Brazil.
[2021] Poetic or Polical. Mupy Gallery. Porto, Portugal.
[2021] 9th Internacional Video Art Festival of Camagüey (FIVAC), Camagüey, Cuba.
[2021] Contemplating Trees From Inside The Academy: Collective Practices, Centro para os Assuntos da Arte e Arquitectura. Guimarães, Portugal.
[2021] What Can a Body Do?, SP-Arte 365 and Galeria Verve, São Paulo-SP, Brazil.
[2020] Crossed Bodies. MEANWHILE Gallery. Wellington, New Zealand.
[2020] XXI Cerveira International Art Biennial. Vila Nova de Cerveira, Portugal.
[2020] Fora inverno, já era primavera, o verão seria glorioso. Espaço Mira. Porto, Portugal.
[2020] Estandarte Vermelho. Sput&Nik the Window, Porto, Portugal.
[2019] Open Studio Red Compositions. Zsenne Art Lab, Brussels, Belgium.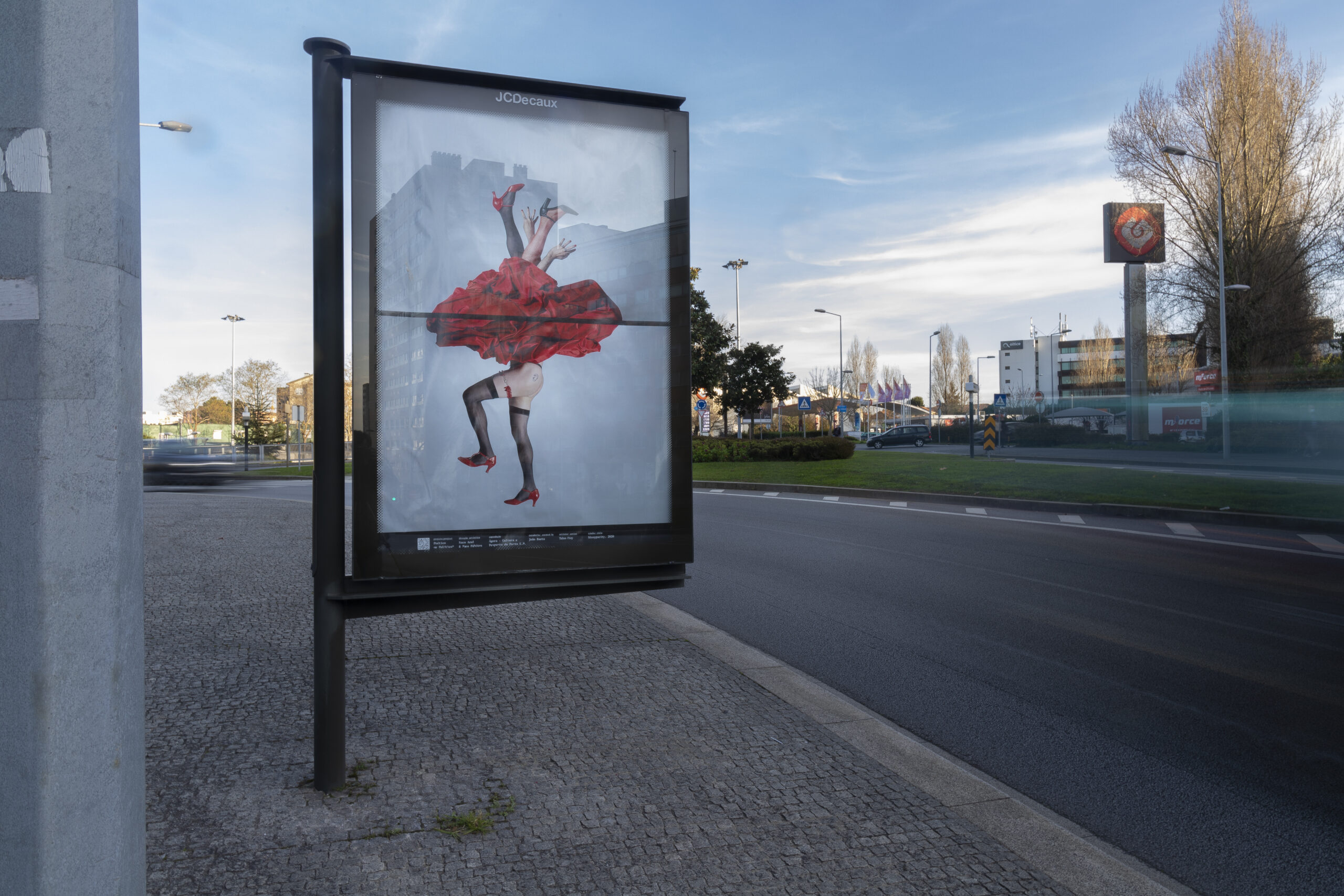 Sissyparity (2020) during the collective exhibition Poetic or Political? (2021), with curatorship by João Baeta. Mupi Gallery, Porto, Portugal. Photo by João Pádua/Saco Azul
Portuguese newspaper Público, April 25, 2020