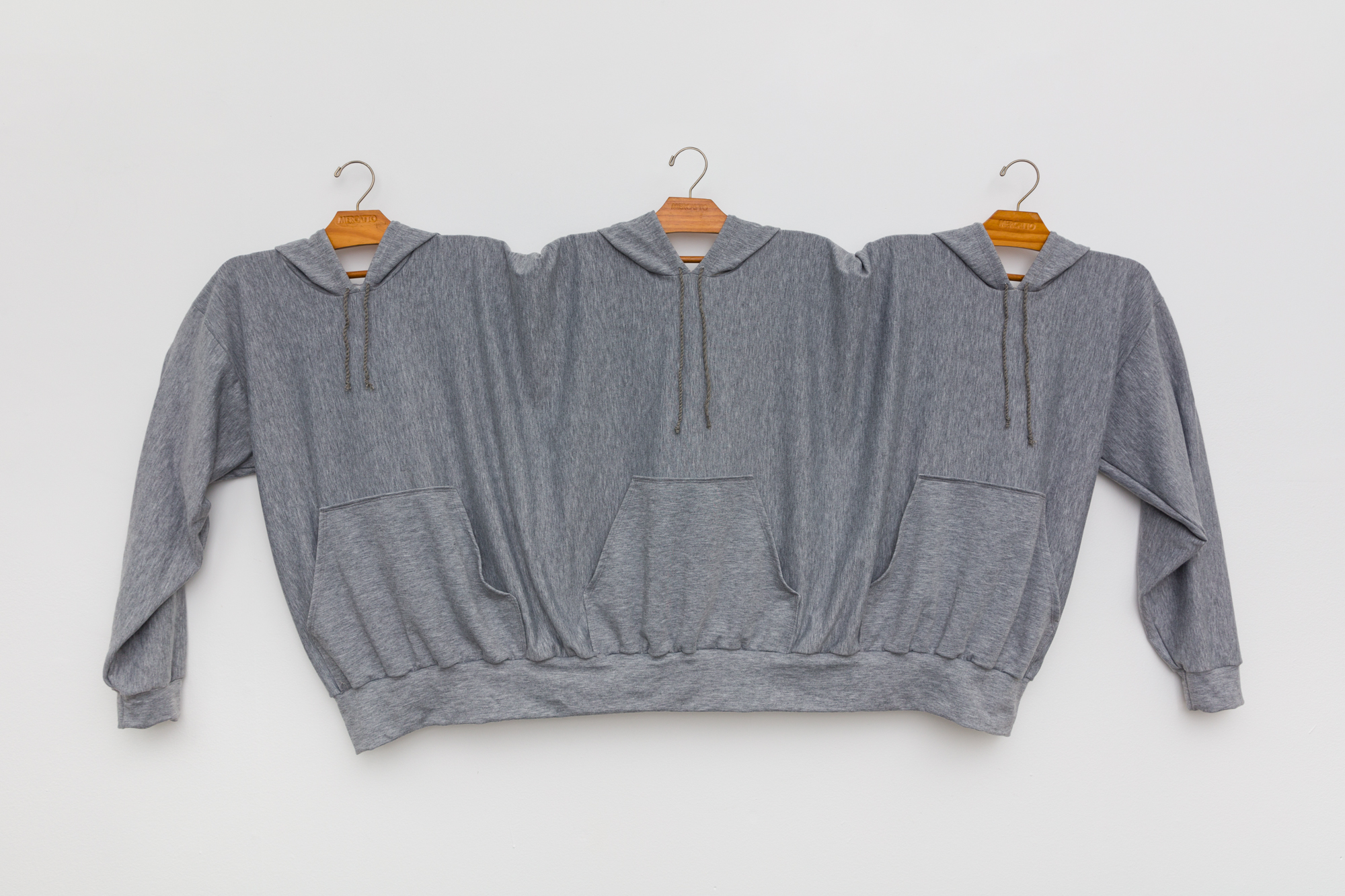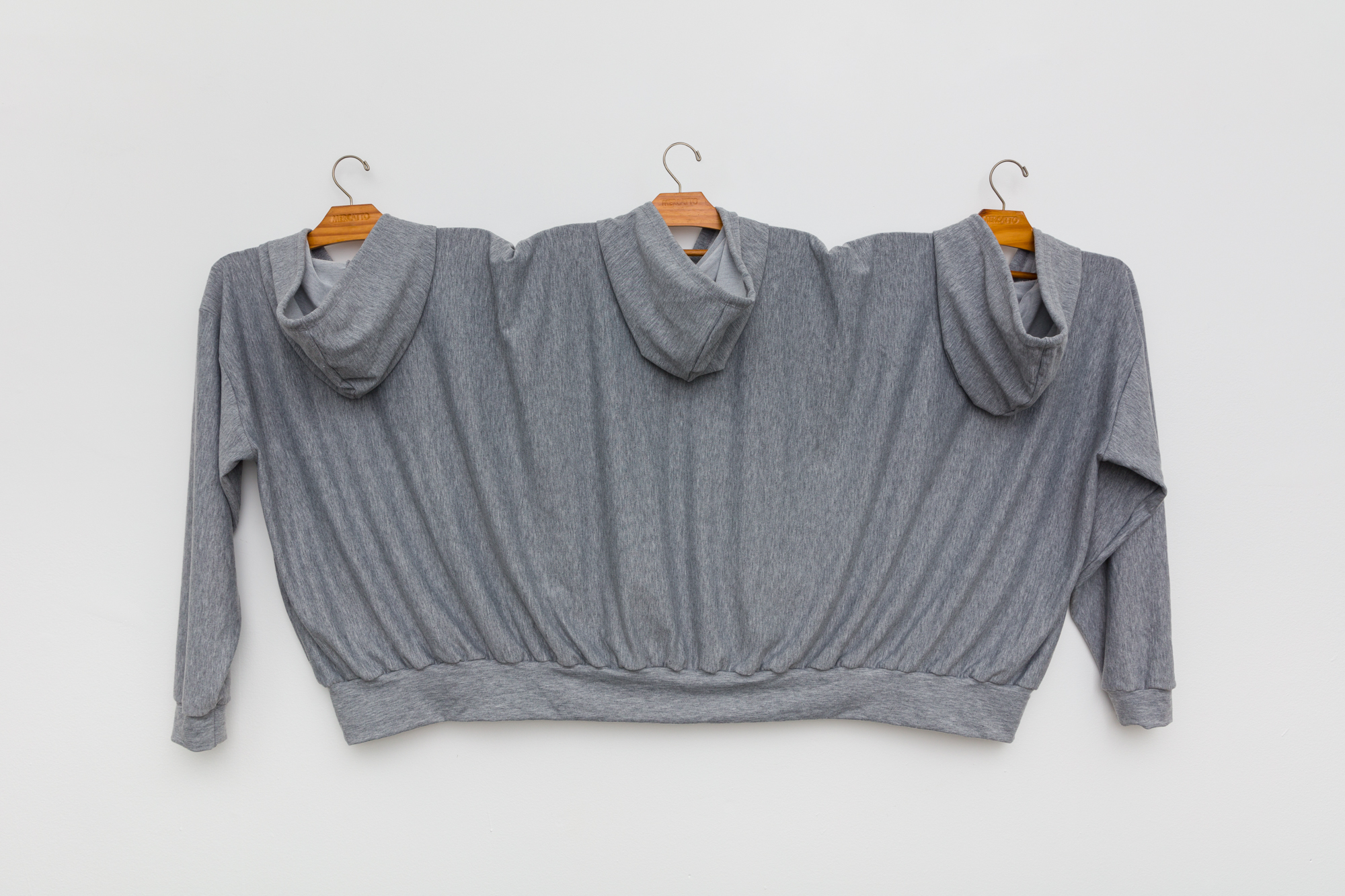 Tales Frey, Gatecrashers, 2019. Performative object, 70 x 140 cm. Edition: 5 + 2 P.A.
Gatecrashers is not an interactive object to be activated in this particular exhibition. It's a special sweatshirt to be dressed by 3 persons at same time in events and in specific situations, such as when a unique person has free access, while the other 2 persons get in together like "gatecrashers".
The action could be activated in private parties, vernissages, reunion, lectures, public transports and other spaces.
HISTORIC
[2019] In Dance Positions. Curated by Daniela Labra. Centro Municipal de Arte Hélio Oiticica, Rio de Janeiro, Brazil.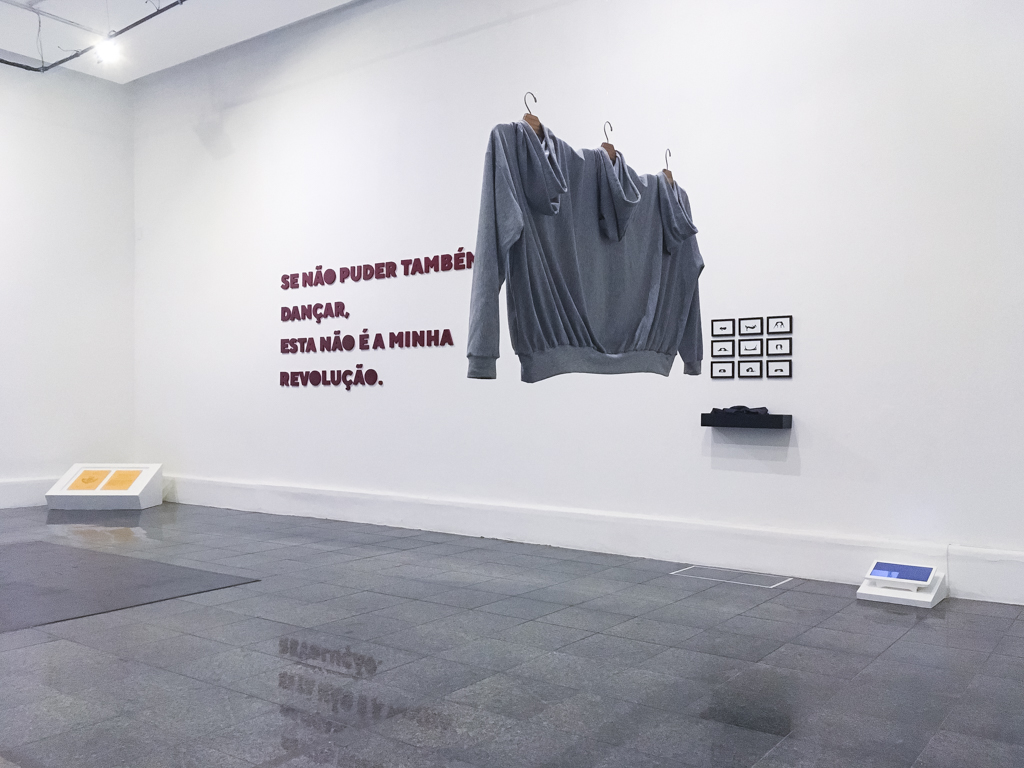 Gatecrashers (2019), by Tales Frey, in collective exhibition In Dance Positions. Centro Municipal de Arte Hélio Oiticica, Rio de Janeiro, RJ, Brazil, 2019. Photo by Hilda de Paulo