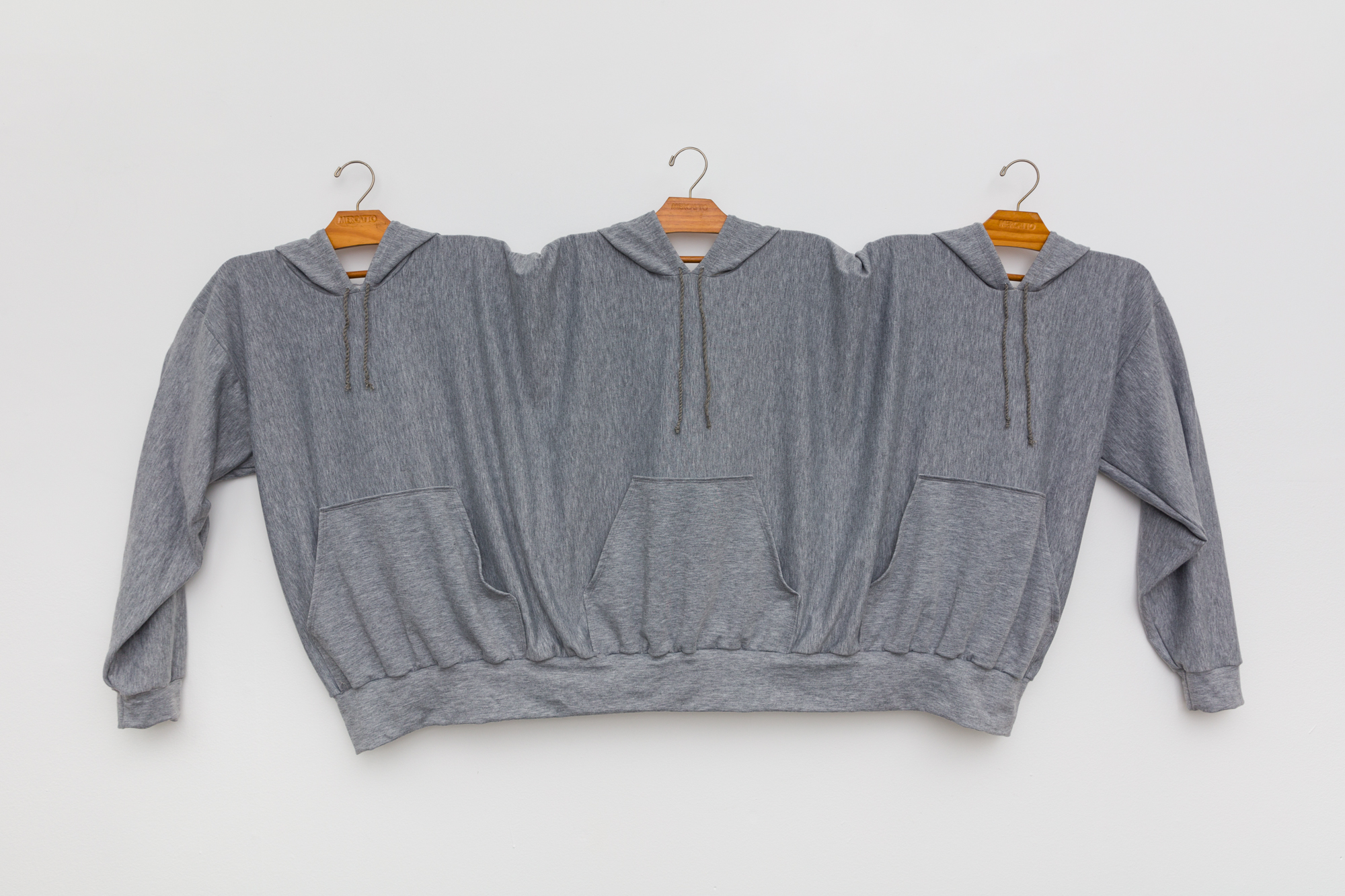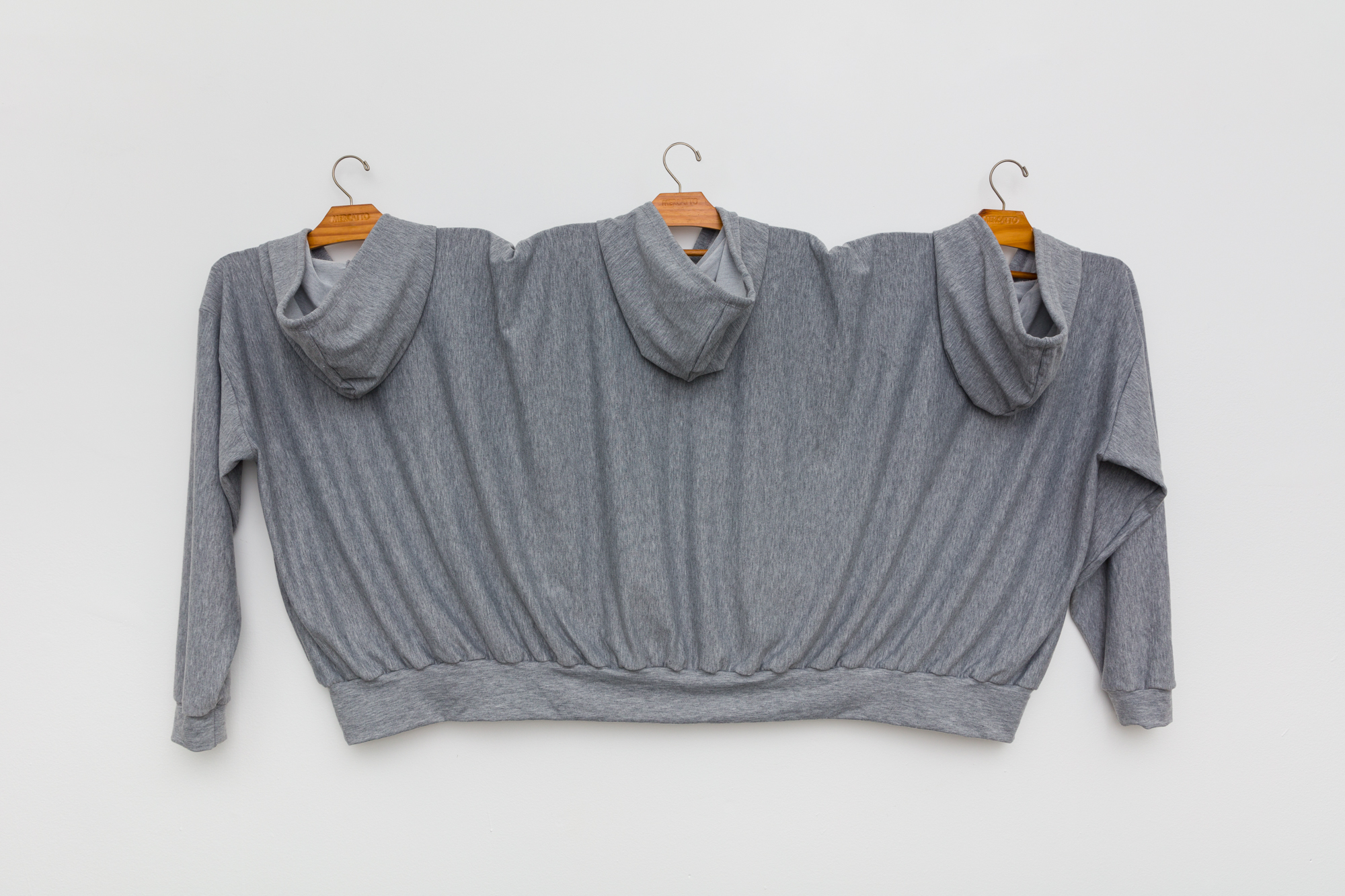 Tales Frey, Gatecrashers, 2019. Performative object, 70 x 140 cm. Edition: 5 + 2 P.A.
Honorable Mention in the 17th Contemporary Art Salon of Guarulhos, Brazil (2021/2022)
Gatecrashers is not an interactive object to be activated in this particular exhibition. It's a special sweatshirt to be dressed by 3 persons at same time in events and in specific situations, such as when a unique person has free access, while the other 2 persons get in together like "gatecrashers".
The action could be activated in private parties, vernissages, reunion, lectures, public transports and other spaces.
HISTORIC
SOB O FORMATO DE INSTALAÇÃO
[2021/2022] 17th Contemporary Art Salon of Guarulhos, Guarulhos-SP, Brazil.
[2021] What Can a Body Do?, SP-Arte 365 and Galeria Verve, São Paulo-SP, Brazil.
[2020] Collective exhibition Calamus. Curated by Ícaro Ferraz Vidal Jr. Massapê Projetos, São Paulo-SP, Brazil.
[2019] In Dance Positions. Curated by Daniela Labra. Centro Municipal de Arte Hélio Oiticica, Rio de Janeiro, Brazil.
OBJECT ENABLED AS PERFORMANCE ART
[2022] SESC Santo Amaro. Sao Paulo-SP, Brazil.
[2022] SESC Campinas. Campinas-SP, Brazil.
[2019] Activated during the performance conversation "Common Movement: Dance and Performance art between Brazil and Portugal" within the scope of the LIMIAR event at SESC Bauru. Bauru-SP, Brazil.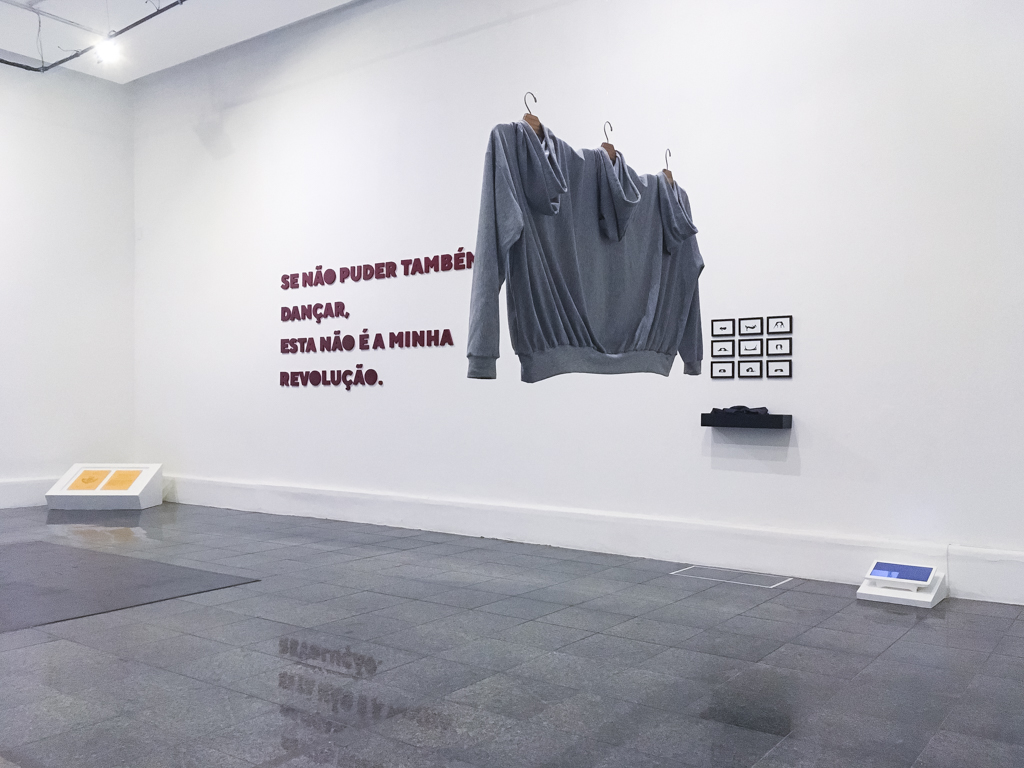 Gatecrashers (2019), by Tales Frey, in collective exhibition In Dance Positions. Centro Municipal de Arte Hélio Oiticica, Rio de Janeiro, RJ, Brazil, 2019. Photo by Hilda de Paulo