Tales Frey, The Body Never Exists in Itself – Variant I, 2018. Video, 4'13"
Five performers walk for an hour, side by side, with their feet connected by special shoes. On the one hand, we assume a harmonious conviviality between the distinct singularities that are exposed, and, on the other hand, we perceive their differences aligned in a conditioned living ventriloquism.
CREDITS
Performance by Tales Frey | Performers invited: Fernanda Moraes, Gustavo Frey, Lyz Parayzo, Paola Frey, Rafael Holland and Vítor Moraes. | Duration: 60 minutos
HISTORIC
LIVE
[2019] SESC Interlagos. Sao Paulo, SP, Brazil.
[2019] SESC Jundiaí. Jundiaí, SP, Brazil.
[2018] SESC Av. Paulista. Sao Paulo, SP, Brazil.
AS VIDEO AND INSTALLATION
[2019] In Dance Positions. Curadoria de Daniela Labra. Centro Municipal de Arte Hélio Oiticica, Rio de Janeiro, RJ, Brasil.
[2019] Functional Metaphors for Bodies in Space, Galeria Monumental, Lisboa, Portugal.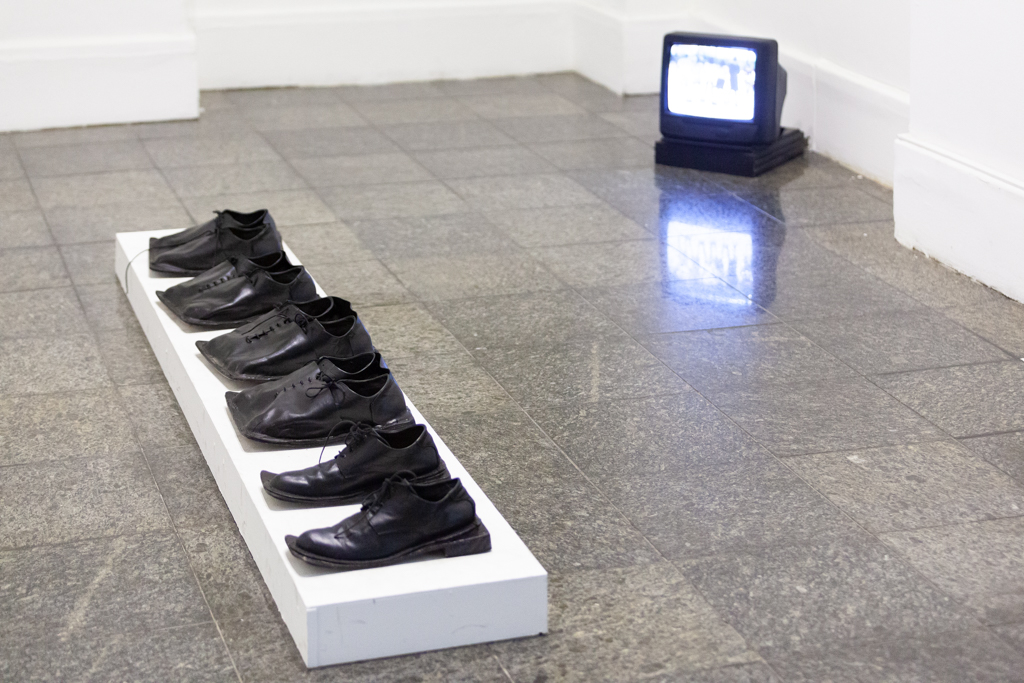 The Body Never Exists in Itself – Variante I (2018), by Tales Frey, in the collective exhibition In Dance Positions. Centro Municipal de Arte Helio Oiticica, Rio de Janeiro-RJ, Brazil, 2019. Photograph by Hilda de Paulo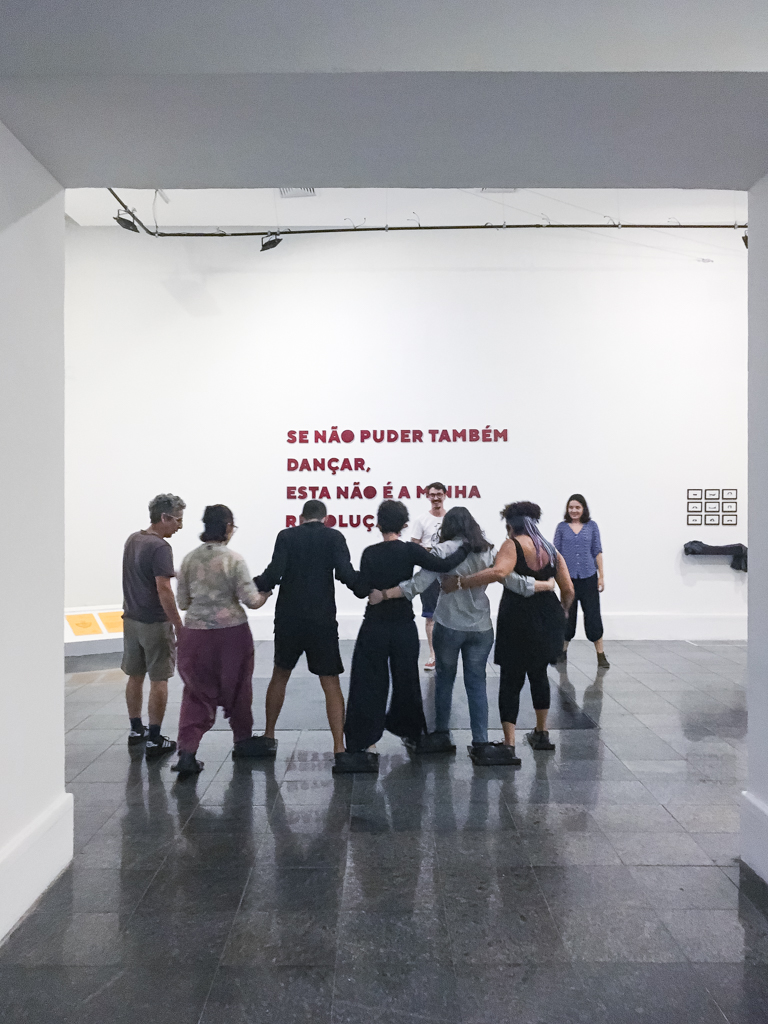 Activation of the work The Body Never Exists in Itself – Variant I (2018), by Tales Frey, during collective exhibition In Dance Positions. Centro Municipal de Arte Helio Oiticica, Rio de Janeiro-RJ, Brazil, 2019. Photograph by Hilda de Paulo