Tales Frey, Single Costume, 2019. Video, 1'09"
Single Costume is a proposal of clothing/adornment to be used by a collective of six people who, together, travel the same path together. This creation was designed to take place for the first-time during Porto Design Biennale with the invitation of the MAAD Collective and functioned as a (un)guided tour through the historic center of Porto in Portugal.
In a simple action that consists in proposing a conviviality between six different singularities, one body becomes dependent on the other to determine positions and movements in space and, fatally, one body guides and guides the other, with treatments not previously combined during its own. execution of the task, where this mass of united people functions as a metaphor for the great mass that surrounds it.
The performative object can be activated by different people, and there may be a prior registration for participation in the collective experience.
FICHA TÉCNICA
Performance by Tales Frey | Different people are able to participate in the activation of the work | Duration: around three hours
HISTORIC
[2022] SESC Santo Amaro. Sao Paulo-SP, Brazil.
[2022] SESC Campinas. Campinas-SP, Brazil.
[2019] The (mis)guided Tours. Curated by Coletivo MAAD – Mulheres, Arte, Arquitetura e Design (Alícia Medeiros and Isabelli Santiago) and Laurem Crossetti. Porto Design Biennale 2019 [Satellites], Porto, Portugal.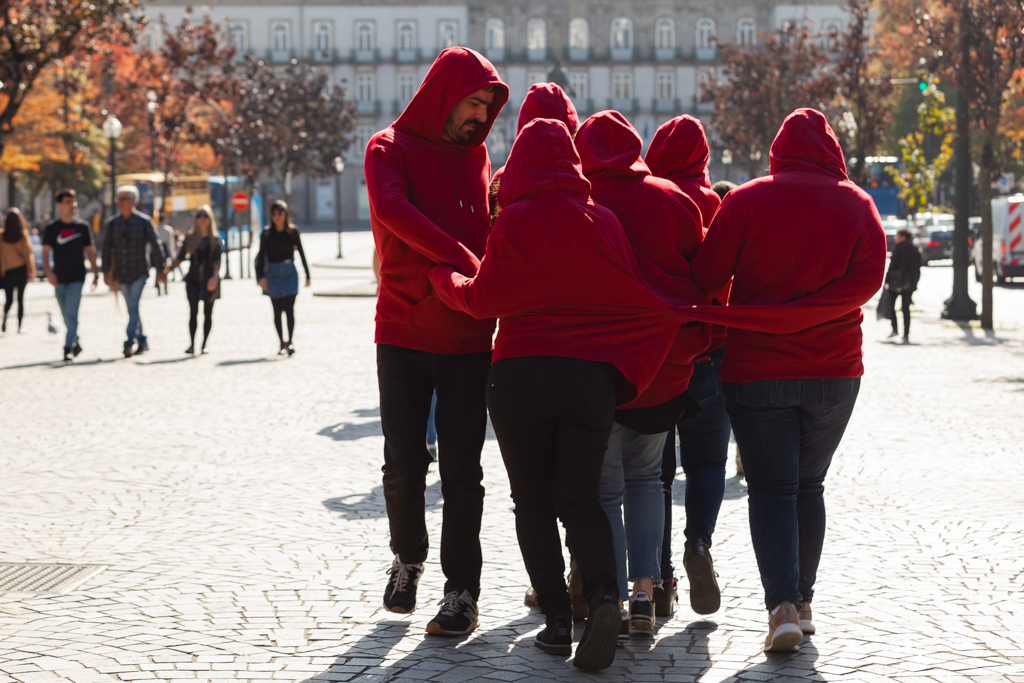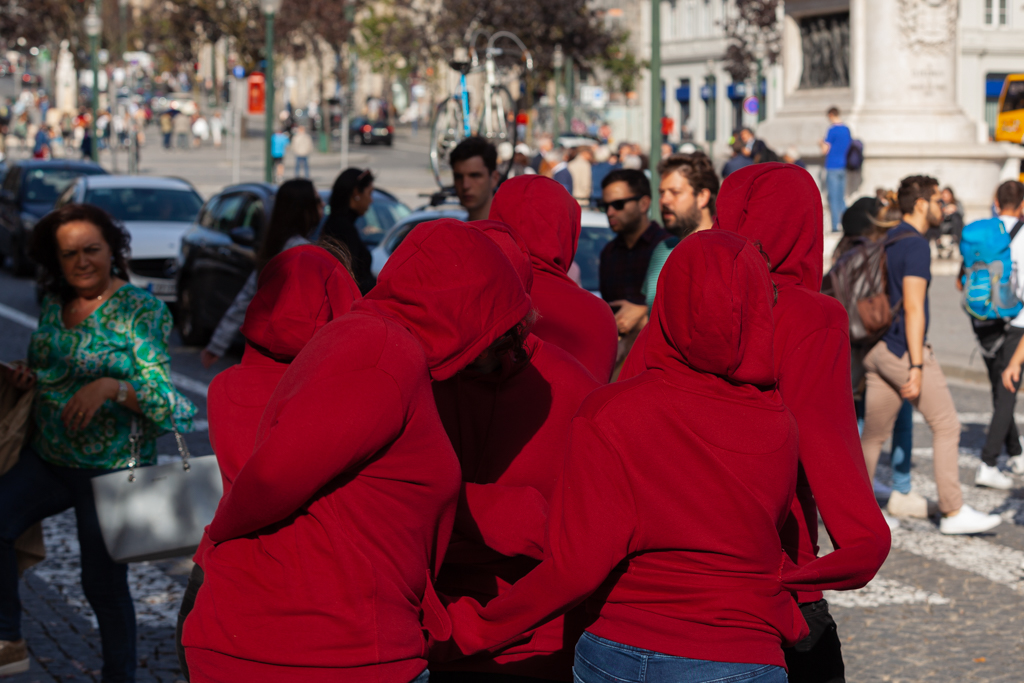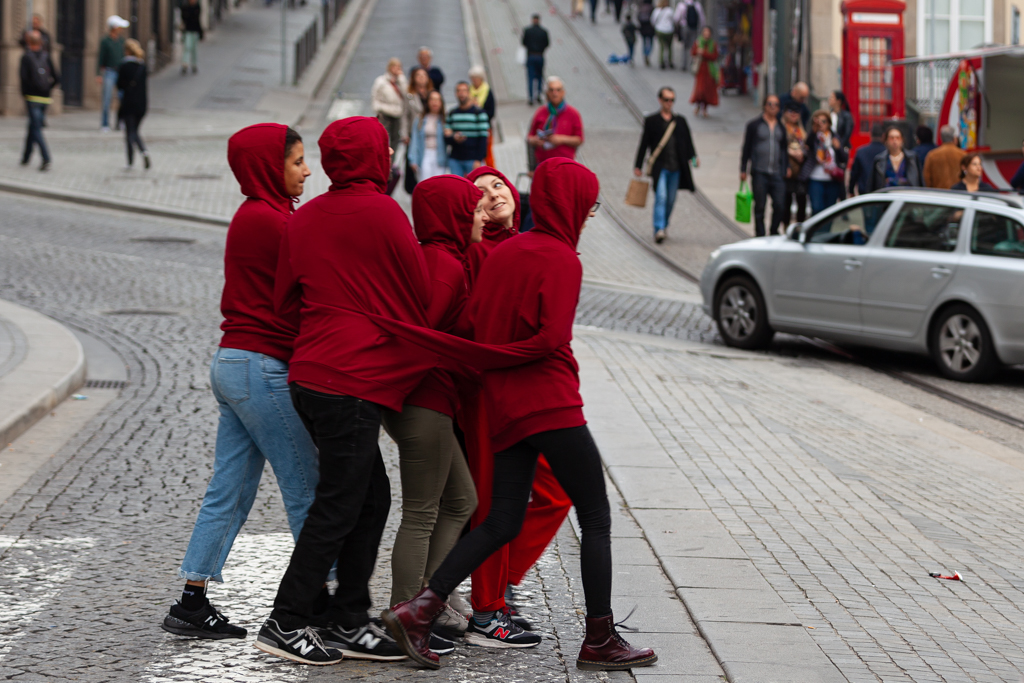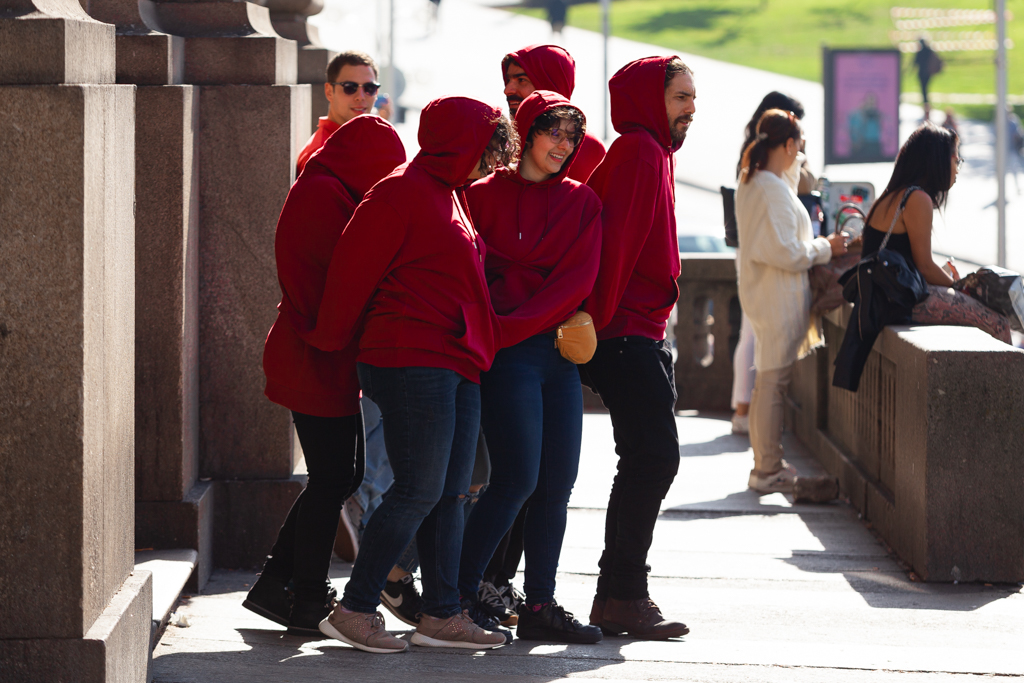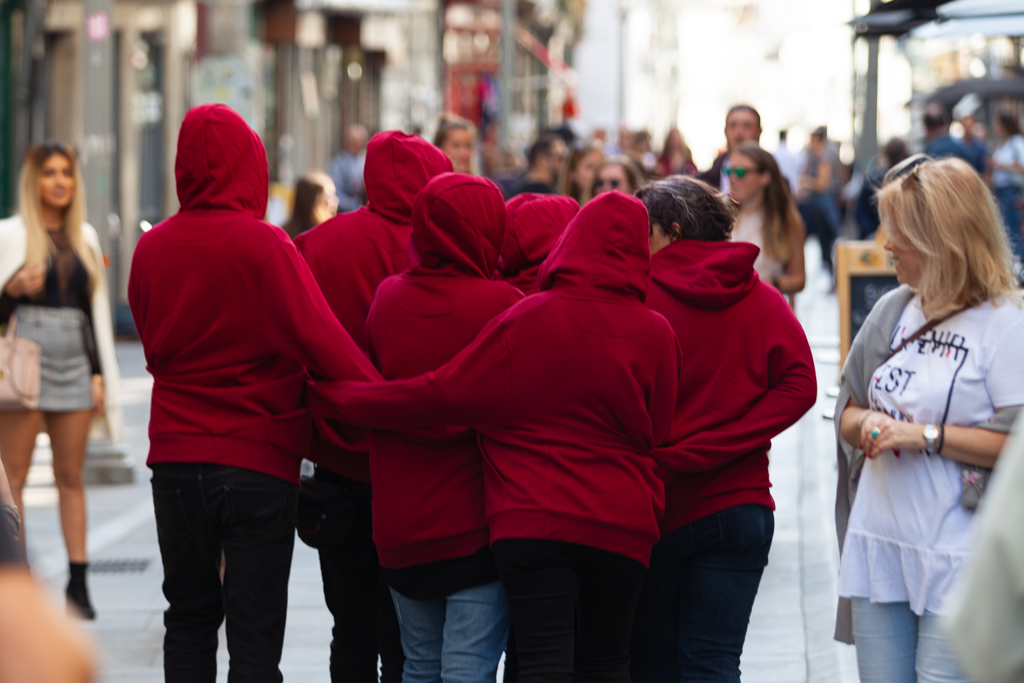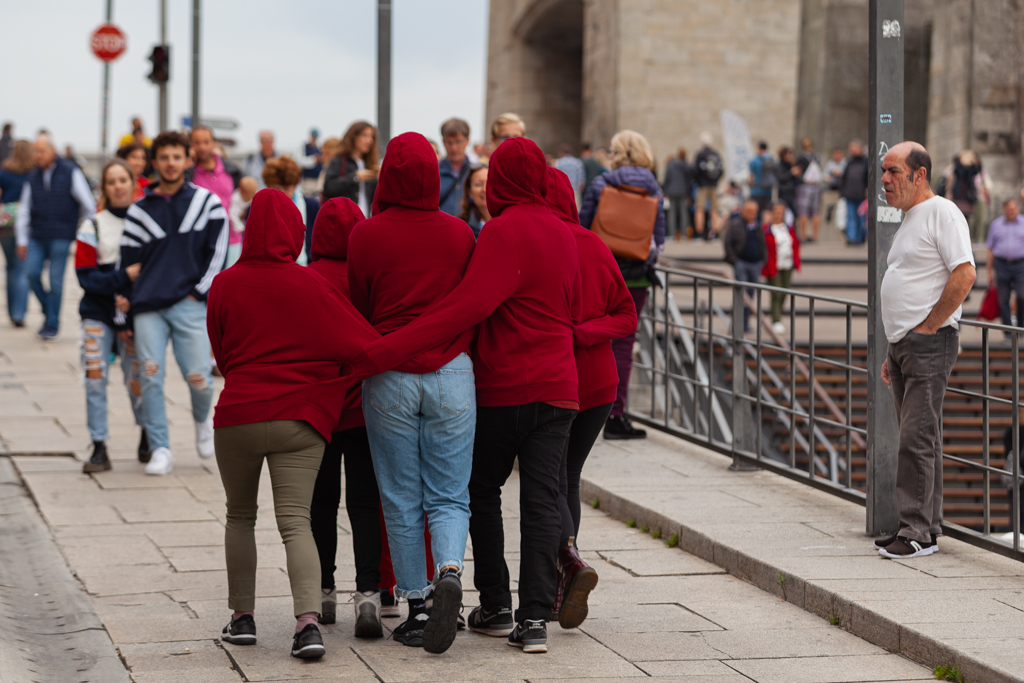 Tales Frey, Single Costume. Performance activated in Porto, Portugal. October 2019. Photos by Hilda de Paulo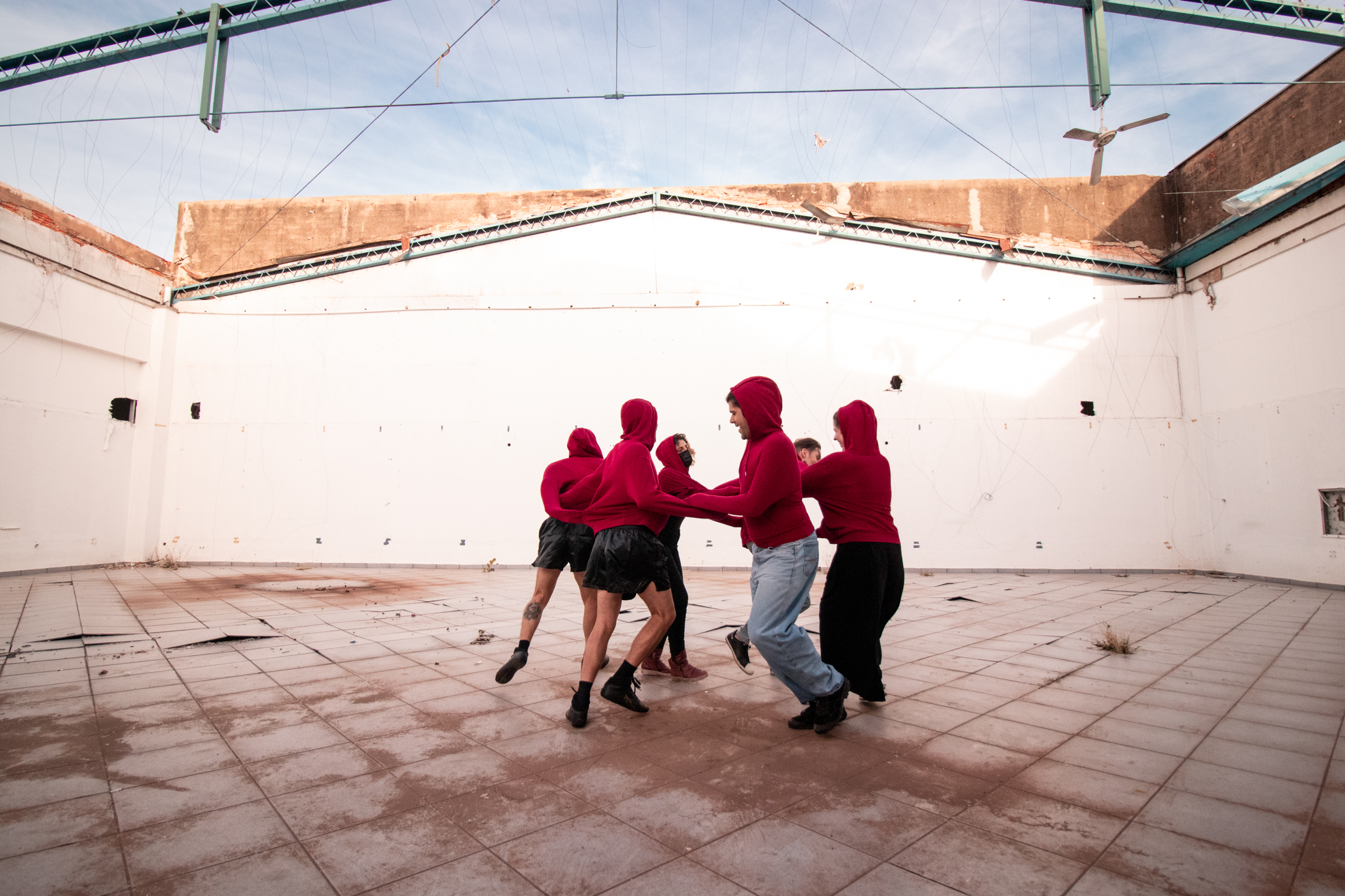 Tales Frey, Single Costume. Performance art showed in SESC Campinas-SP, Brazil. June 2022. Photo by Natt Fejfar