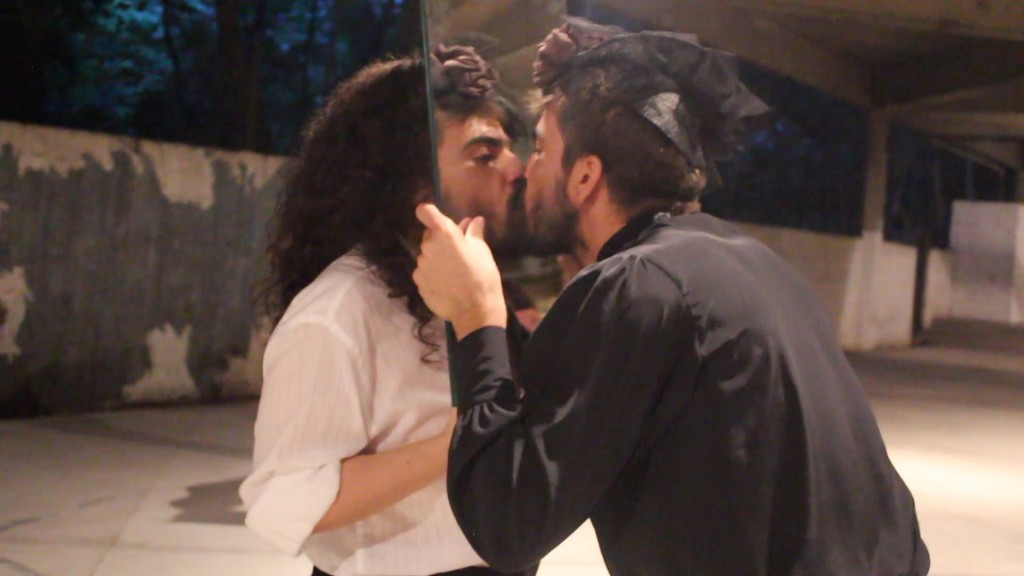 Tales Frey, F2M2M2F. Performance art realized in Sao Paulo, Brazil. November 2015. Photo by Ana Santos
Two performers – a cisgender man and a cisgender woman – positioned face to face, with their bodies almost united. At the same position of their faces, there is a double-sided mirror on which each artist spend a kiss with 1 hour long, whose mouths are coinciding in the very same height. 
Costumes are subverted regarding heterosexual culture: he costumes clothing and accessories considered female and she otherwise.
CREDITS
Conception by Tales Frey | Invited Performers: Adriele Sussuarana, Fernanda Moraes, Isabeli Santiago, Lizi Menezes, Lohanye Garcia, Maju Minervino, Mayara Yamada and Paola Frey | Length of the action: 1h | Production: Cia. Excessos
HISTORIC
LIVE
[2019] SESC São José dos Campos, São José dos Campos, SP, Brazil.
[2019] SESC Interlagos, Sao Paulo, SP, Brazil.
[2018] Limiar. SESC Bauru, Bauru, SP, Brazil.
[2017] Paralela arte.corpo.performance – III Edition. Uberlandia, MG, Brazil.
[2017] SESC Araraquara, Araraquara, SP, Brazil.
[2017] Collective exhibition Liquid Words. SESC Tijuca, Rio de Janeiro, Brazil.
[2016] Mix Dança. SESC Palladium, Belo Horizonte, MG, Brazil.
[2016] Convergência 2016. SESC TO, Palmas, TO, Brazil.
[2016] XX Queer Lisbon. Cinema São Jorge, Lisbon, Portugal.
[2016] SESC Campinas, Campinas, SP, Brazil.
[2016] Mirada Festival. SESC Santos and Cadeia Velha, Santos, SP, Brazil.
[2016] Corpus Urbis. Fortaleza de São José Museum, Macapá, AP, Brazil.
[2016] SESC Rio Preto, São José do Rio Preto, SP, Brazil.
[2016] Estação Cultura. Secretaria Municipal de Cultura de Catanduva, Catanduva, SP, Brazil.
[2016] In All As It Is World Said or Not Said. Cinema Batalha, Disobedoc 2016, April 29, 2016. Curated by José Maia. Porto, Portugal.
[2016] Espaço MIRA. Curated by José Maia, Porto, Portugal.
[2016] Sob (Ul)Trajes e Gozos. Julio Dinis Museum, Curated by Suianni Macedo, Ovar, Portugal.
[2016] Teatro Académico Gil Vicente. Coimbra, Portugal.
[2015] Perfor 6 [quem?]. Paço das Artes, São Paulo, Brazil.
AS VIDEO AND/OR PHOTOGRAPHY
[2016] Mostra IP –  National Videos Show, Interventions and Performance Art. Varandão CCE-UFSC. Florianópolis, SC; Festival La Plataformance. Oficina Cultural Oswald Andrade, São Paulo, SP; Estação Cultura, Catanduva, SP; Criciúma, SC; Unifap. Macapá, AM; Brazil.
Tales Frey, F2M2M2F, 2015. Video, 3'18"
Tales Frey, F2M2M2F, 2016. Video, 2'36"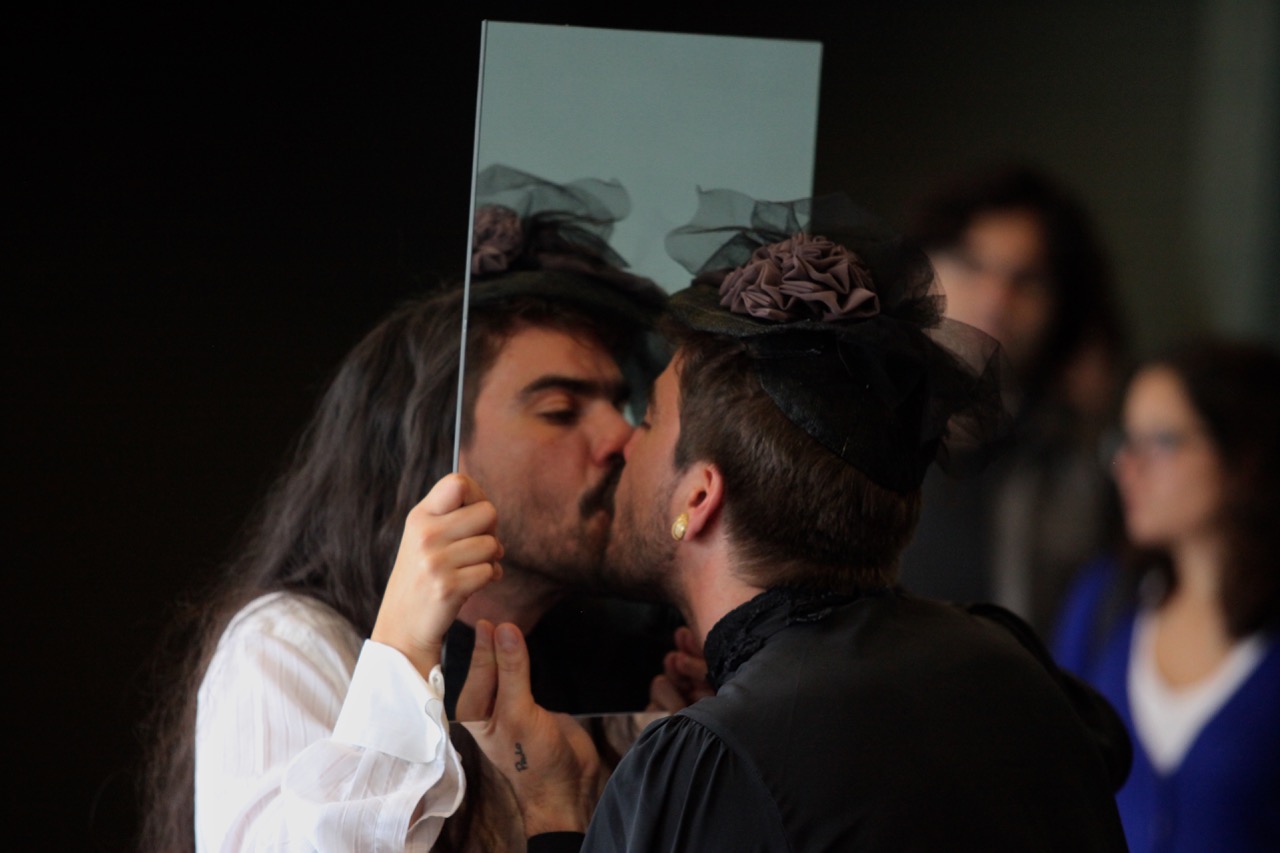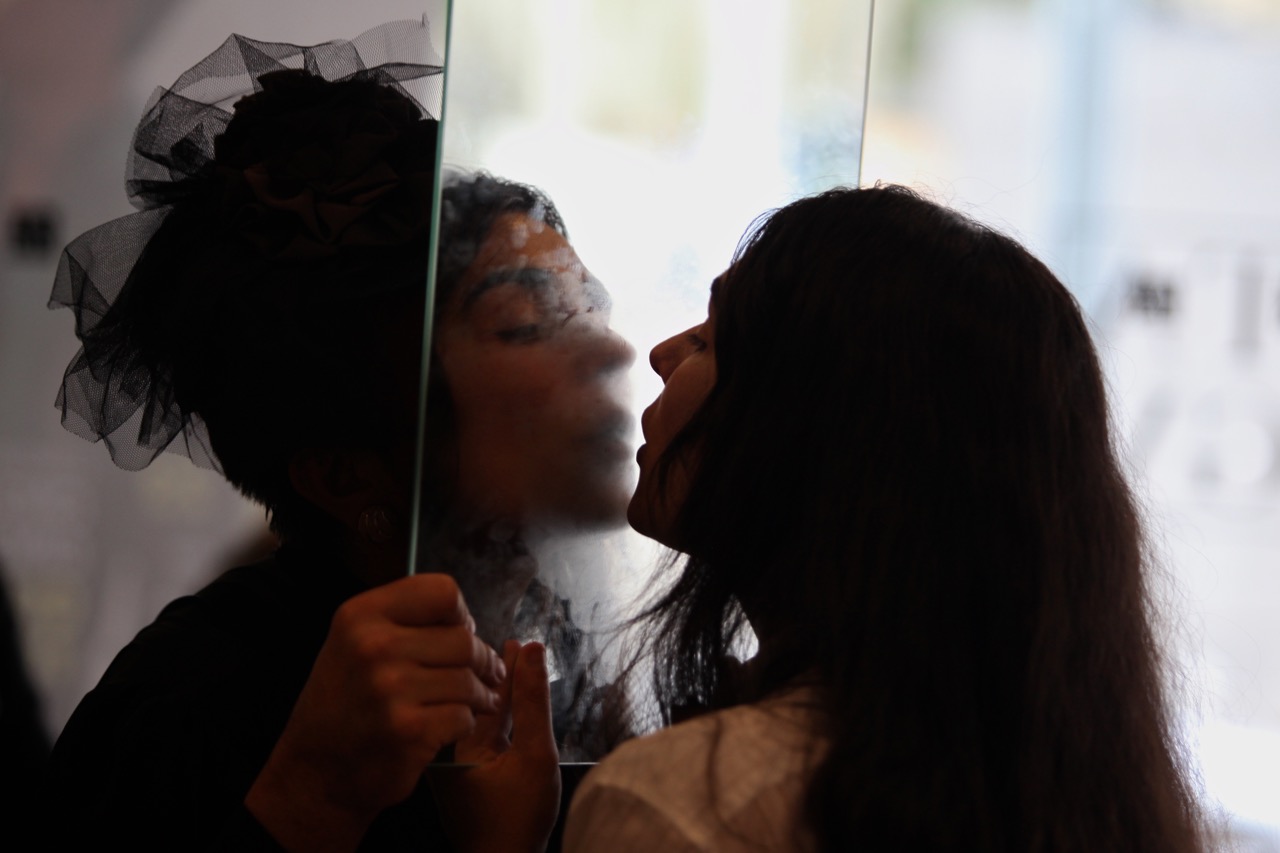 Tales Frey, F2M2M2F. Performance art realized in Coimbra, Portugal. February 2016. Photos by Hilda de Paulo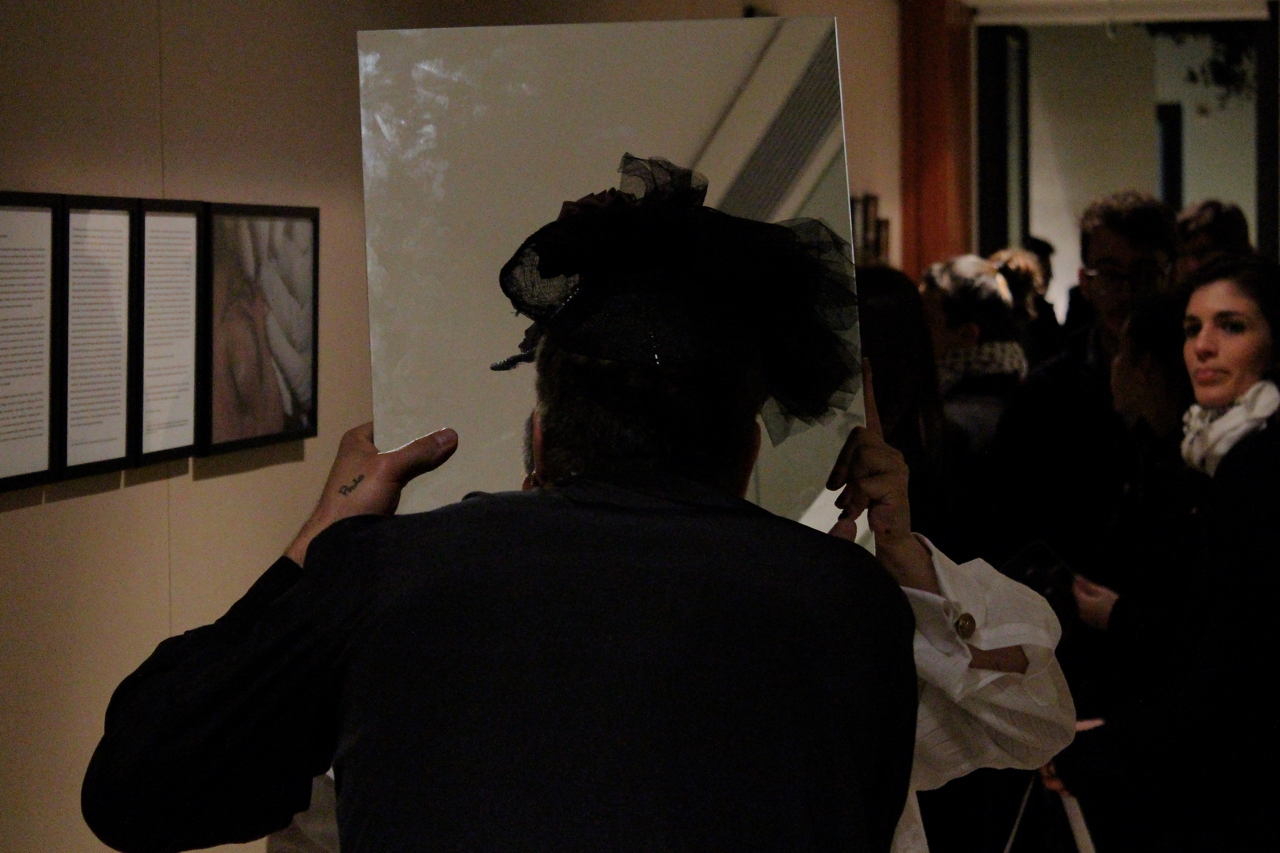 Tales Frey, F2M2M2F. Performance art realized in Ovar, Portugal. April 2016. Photo by Hilda de Paulo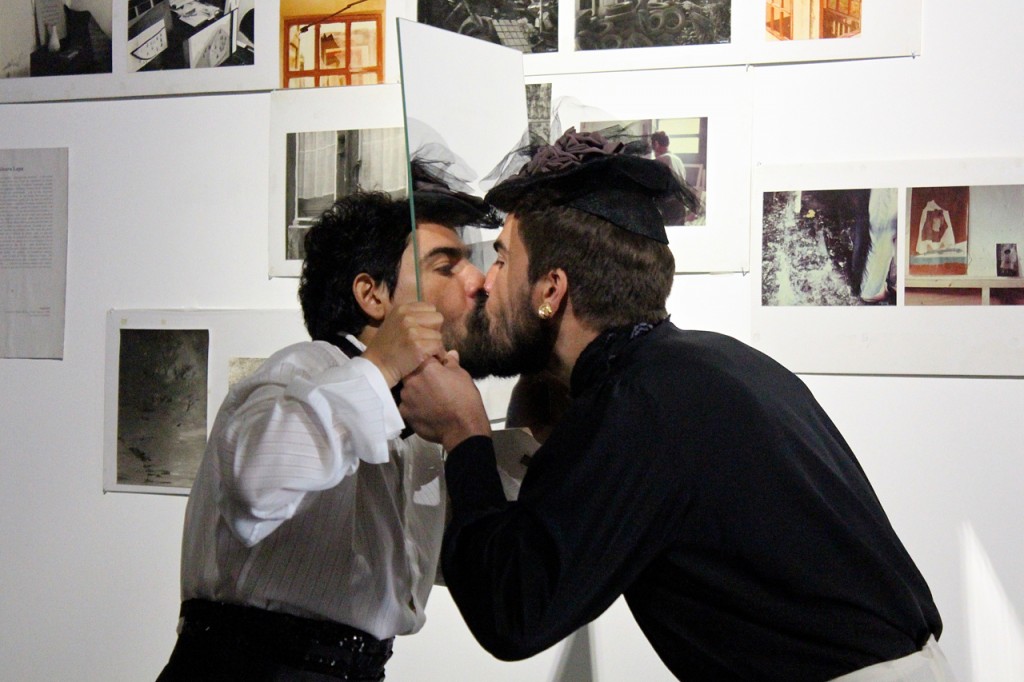 Tales Frey, F2M2M2F. Performance art realized in Porto, Portugal. April 2016. Photo by Hilda de Paulo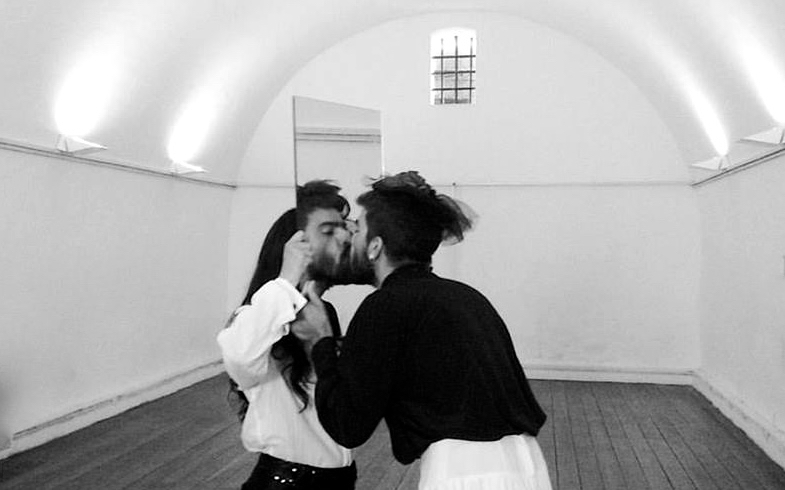 Tales Frey, F2M2M2F. Performance art realized in Macapá, AM, Brazil. August 2016. Photo by Waleff Dias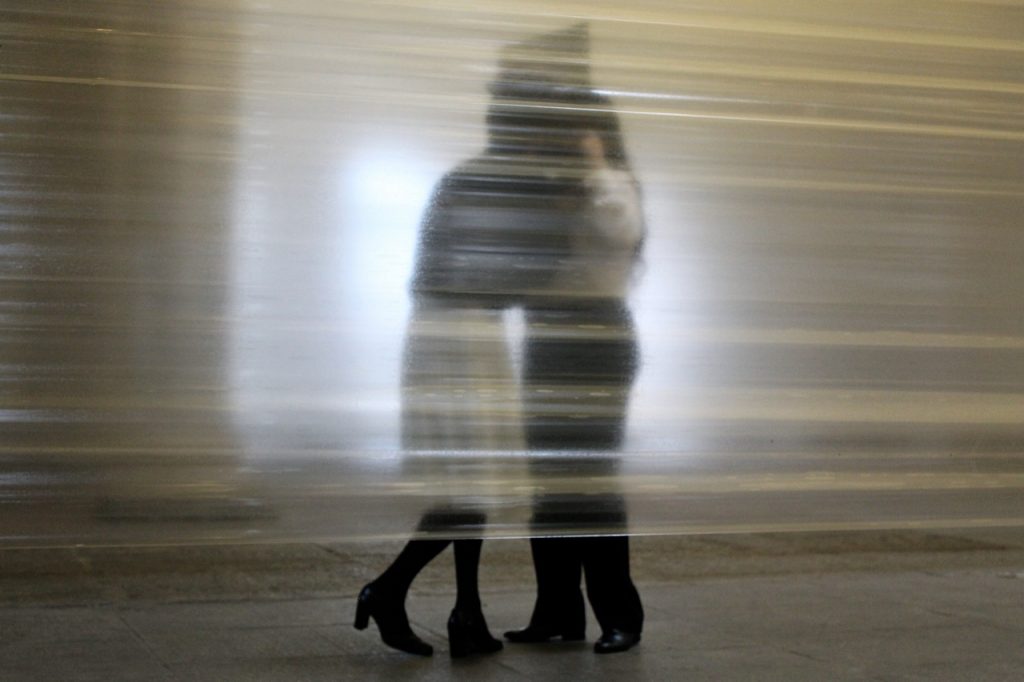 Tales Frey, F2M2M2F. Performance art realized in Rio de Janeiro, RJ, Brazil. November 2016. Photo by Marcela Tavares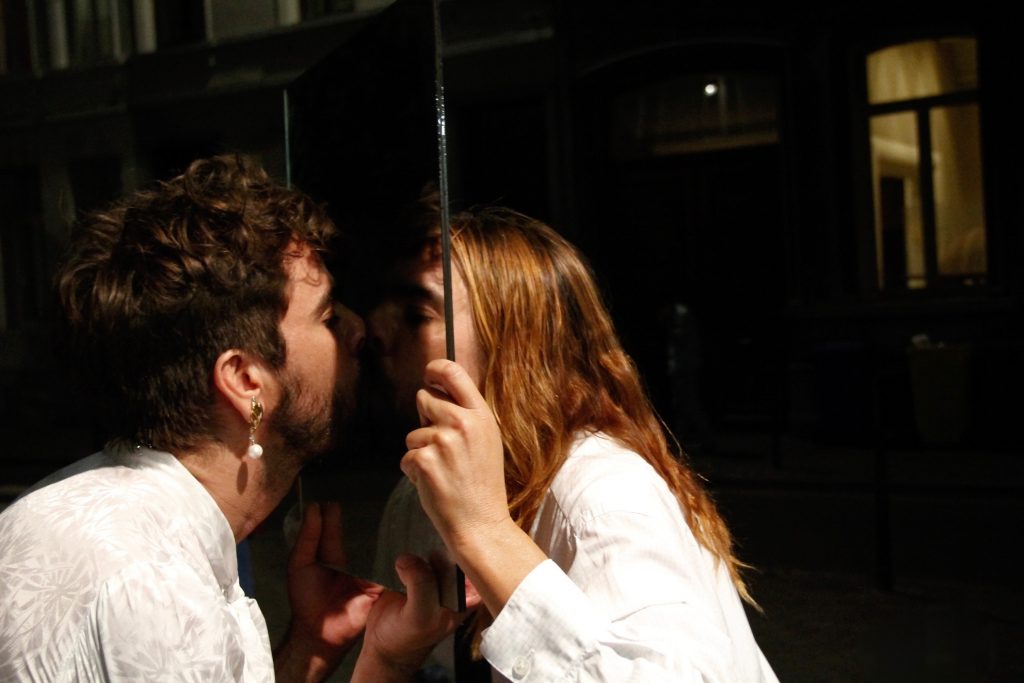 legenda em breve