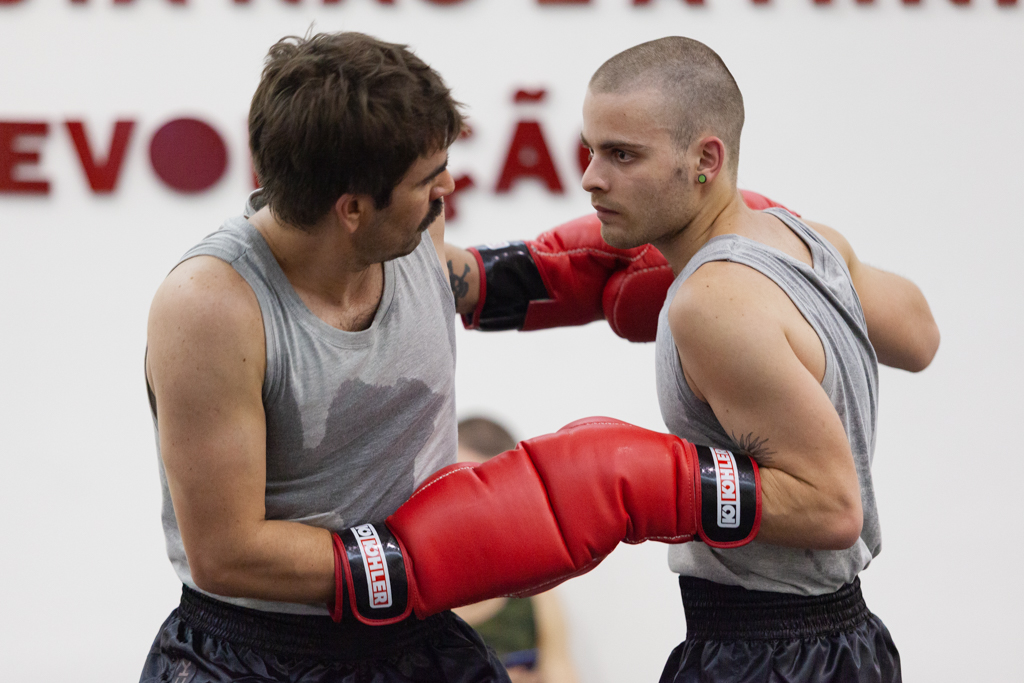 Tales Frey, Triumph. Action performed in the city of Rio de Janeiro, Brazil. June 2019. Photograph by Hilda de Paulo
This performance art consists of two men dressed as boxers performing fighting moves, but they use a unique pair of special gloves that connects their bodies, making opponents into allies, turning a fight into affection. The idea of ​​triumph is not that there is a slight advantage over the other, but that harmony is established, where complements replace hostilities.
This work is part of the series "Memento Mori".
Performance by Tales Frey
Exclusive participation: Vítor Moraes
Length: around 60 minutes
HISTORIC
LIVE
[2019] FIT – Festival Internacional de São José do Rio Preto. São José do Rio Preto-SP, Brazil.
[2019] In Dance Positions. Curated by Daniela Labra. Centro Municipal de Arte Hélio Oiticica, Rio de Janeiro-RJ, Brazil.
AS VIDEO AND/OR OBJECT
[2021] SESC Avenida Paulista, Sao Paulo-SP, Brazil.
[2020] Oferta Quente, Galeria Verve, Sao Paulo-SP, Brazil.
[2019] Movediça – III Mostra de Performance Arte. Liberdade Galeria de Arte. São Paulo-SP, Brazil.
Tales Frey, Triumph, 2019. Video, 40"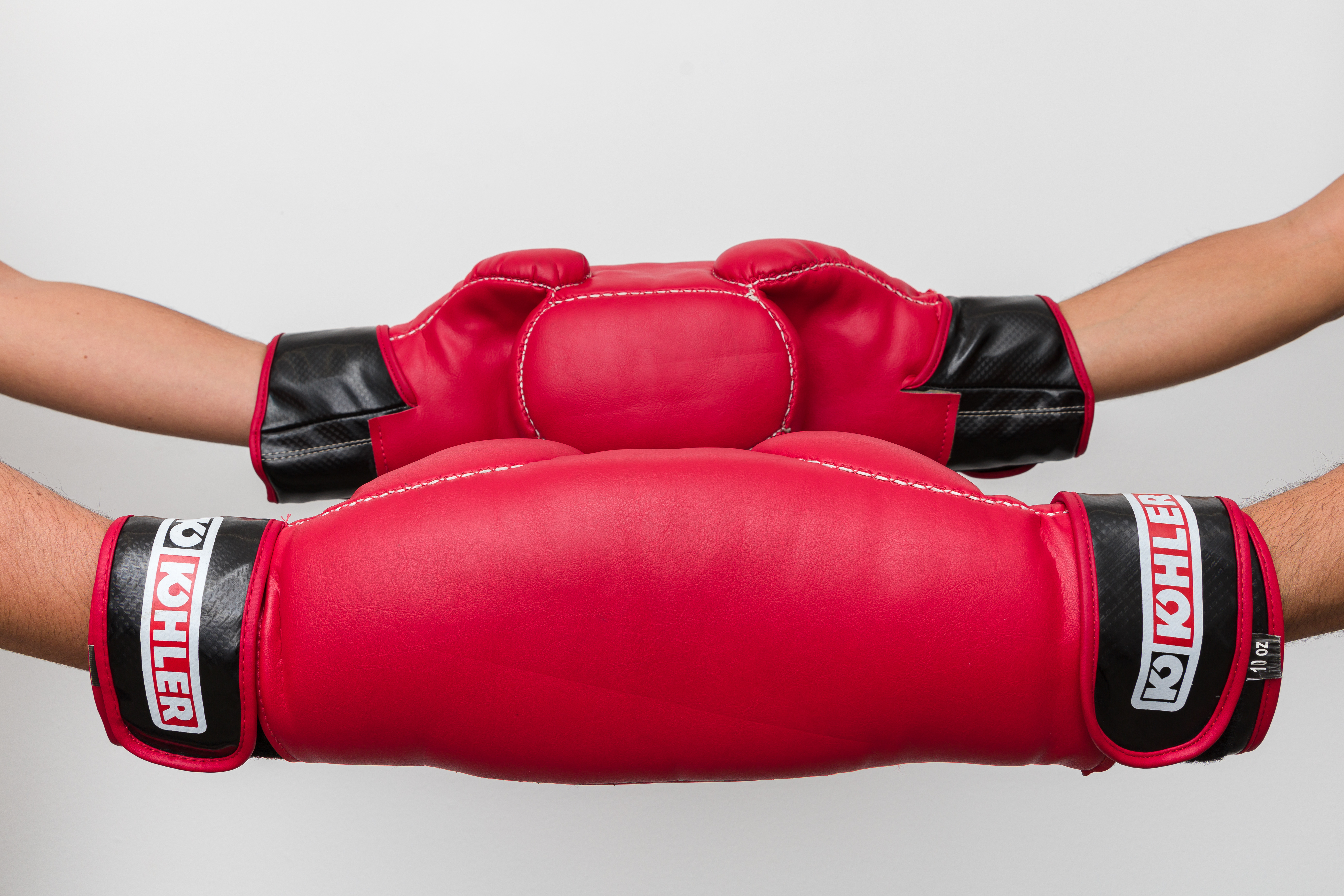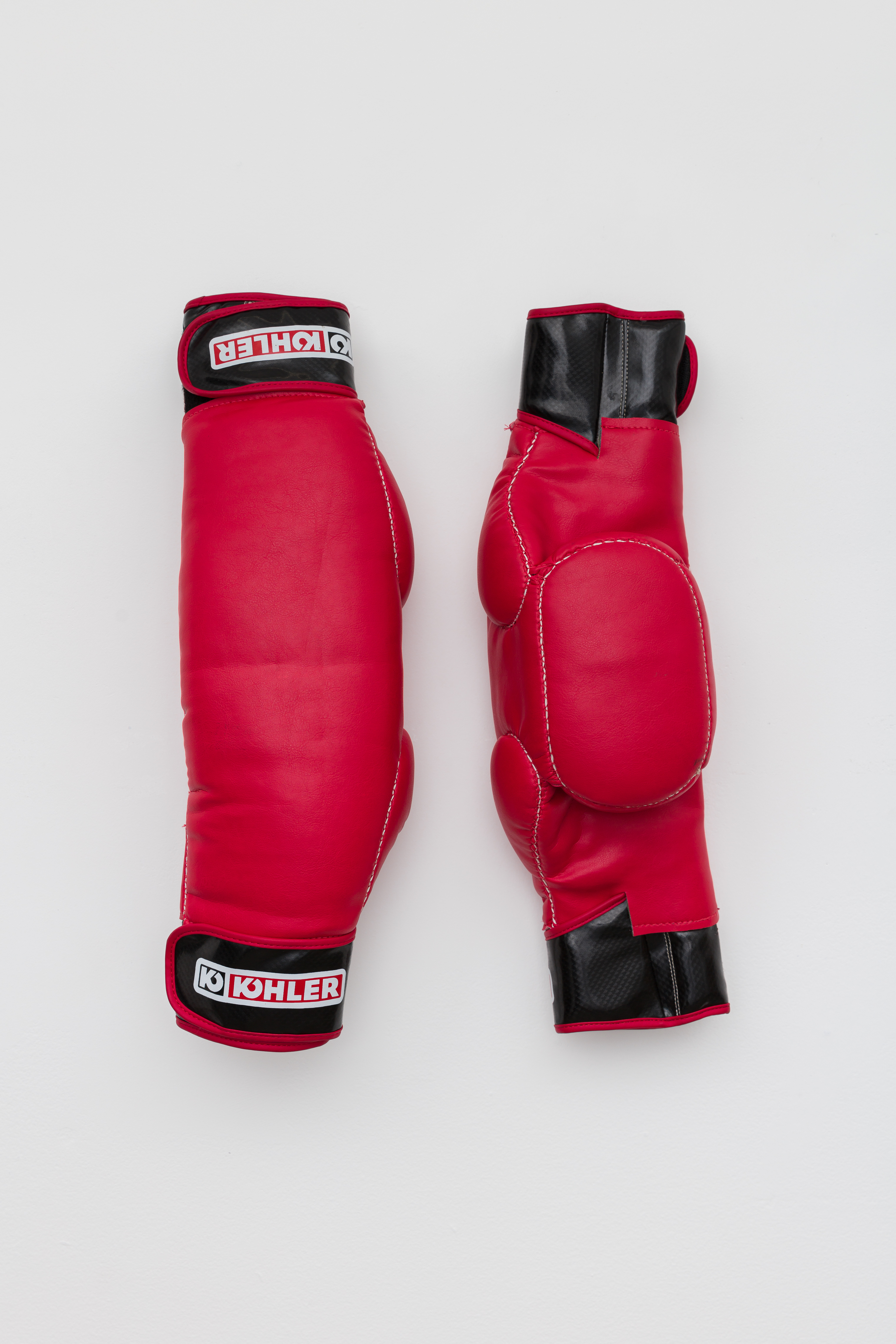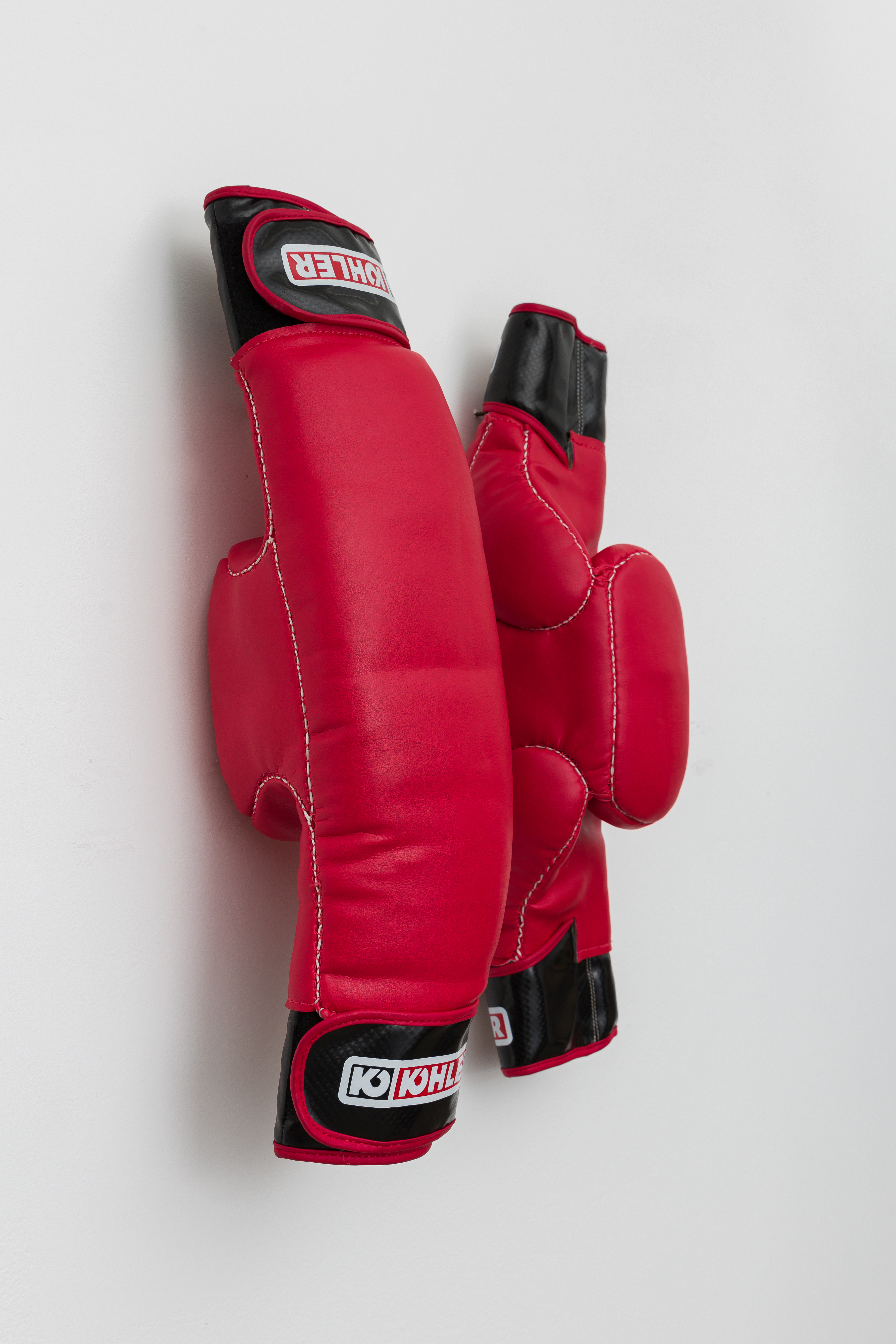 Tales Frey, Triunph, 2019. Performative object, 80 x 25 x 30 cm. Edition: 3 + 2 P.A.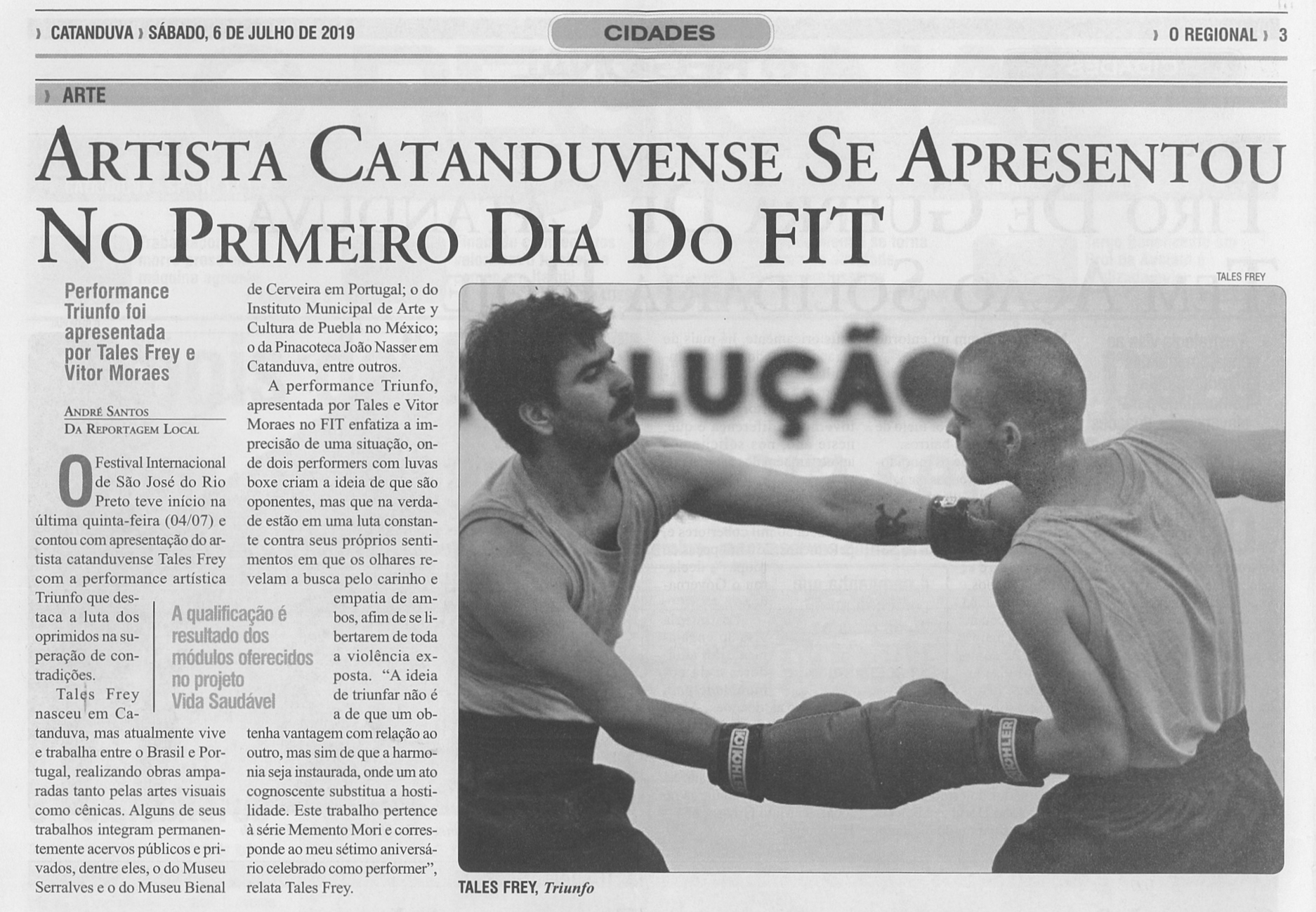 Brazilian newspaper O Regional, Catanduva, July 2019